Vietnam viewed as potential trading partner for Australia
Saturday, 15:49, 22/05/2021
VOV.VN - The strategic partnership between the nation and Australia, which was established in 2018, is set to serve as a solid foundation to boost trade-investment relations between both sides.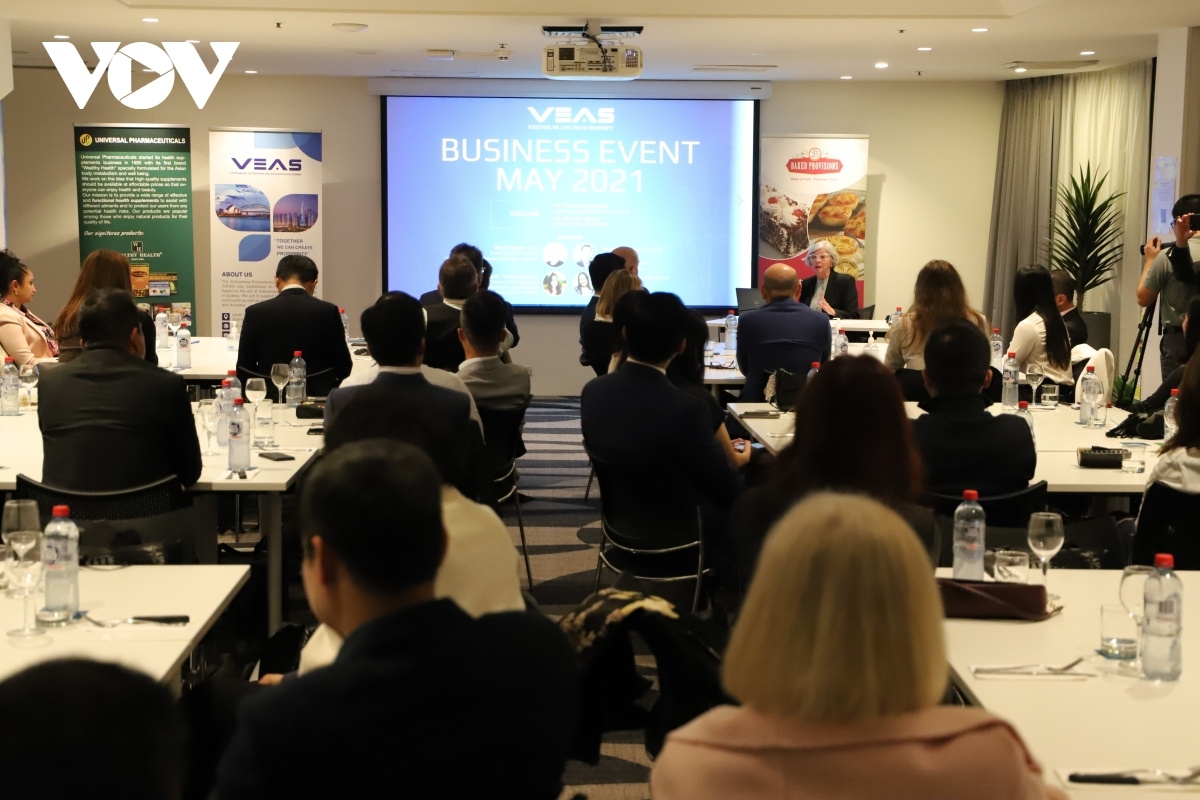 This comes following the Vietnam Business Association in Sydney recently holding a seminar aimed at seeking and connecting opportunities to promote trade and investment relations with Australia.
The event featured the participation of Nguyen Dang Thang, consul general of Vietnam in New South Wales, Queensland, and South Australia. This is in addition to Nguyen Phu Hoa, head of the Vietnam Trade Office in Australia, Dianne Tipping, chair of the Export Council of Australia, alongside various business representatives from the two nations.
Since the strategic partnership between both countries was originally established in 2018, trading ties have enjoyed rapid development, with last year's two-way trade turnover reaching US$8.29 billion, a rise of roughly 4% compared to 2019.
According to statistics compiled by the General Department of Vietnam Customs, the past four months of the year have seen total two-way turnover hit US$3.63 billion, up 33.85% over the same period from last year. Of the figure, the country exported US$1 billion of goods to Australia, marking an increase of 12.9%.
Most notably, several products also enjoyed high export growth, such as means of transport and spare parts which grew by 300.8%, electric wire and cable which rose by 207.9%, whilst toys and sports equipment was up by 164.7%. In addition, other key Vietnamese export items continued to increase strongly, such as seafood up by 34.8%, whilst leather and footwear surged by 44.4%.
Dianne Tipping, chair of the Export Council of Australia, highlighted Vietnam as a potential market and future partner of Australia, particularly when the nation continues to enjoy stellar growth.
Dianne Tiipping said she believes that trade ties between the two sides will continue to enjoy strong growth moving forward thanks to deeper and broader Vietnamese integration into the world, along with its active participation in many free trade agreements, including those in which Australia is also a member.