Vietnam, US seek to propel trade ties forward
Monday, 10:21, 07/03/2022
VOV.VN - The Vietnam-US Business Summit 2022 on reshaping the future of the bilateral economic ties is set to open on March 8 and will discuss ways to promote bilateral trade and investment, with Prime Minister Pham Minh Chinh scheduled to make an important speech at the event.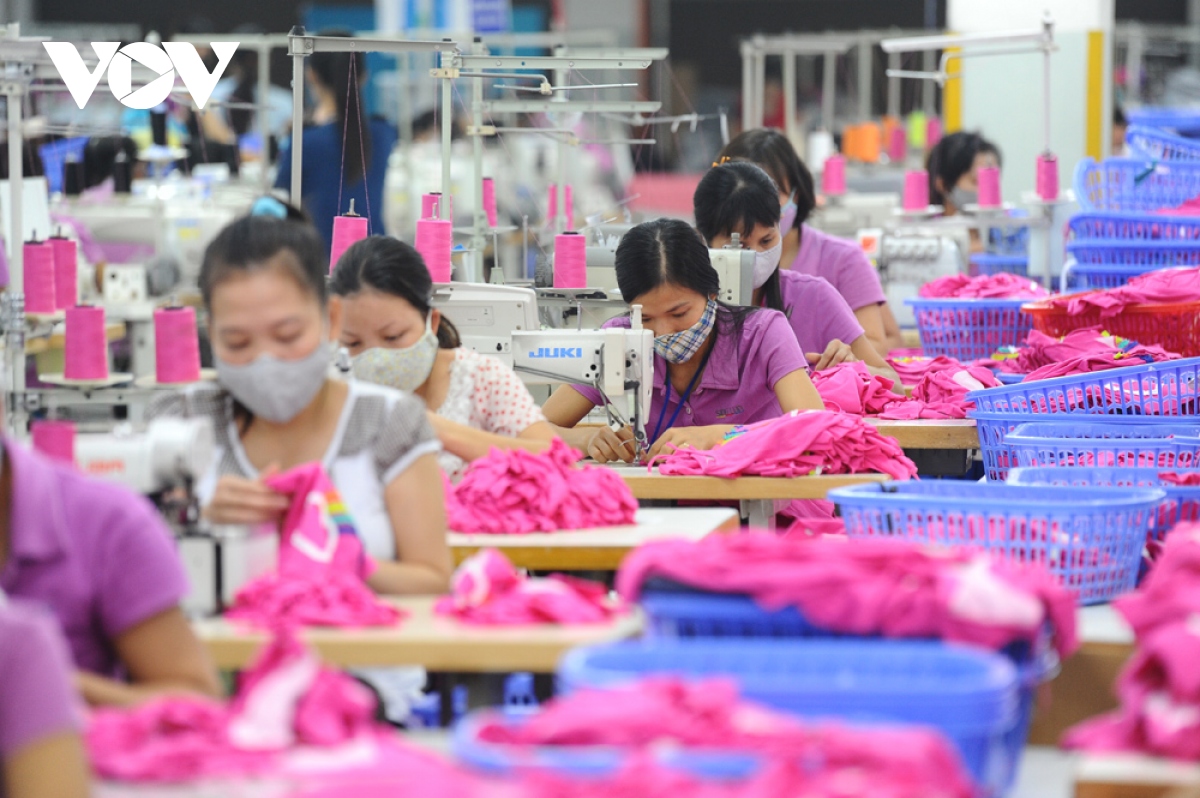 The Vietnam-US Business Summit 2022 on March 8 will be co-hosted by the American Chamber of Commerce in Hanoi (AmCham Hanoi) and the Vietnam Chamber of Commerce and Industry (VCCI) ahead of the US-ASEAN Summit which is due to run from March 28 to March 29 in Washington.
According to AmCham Hanoi, US President Joe Biden is set to welcome PM Chinh and other ASEAN leaders to attend the US-ASEAN Summit. This will mark the first face-to-face meeting between President Biden and ASEAN leaders since he took office early last year.
PM Chinh and US Secretary of Commerce Gina Raimondo will deliver keynote speeches at this important event, with the function featuring the participation of numerous US and Vietnamese leaders from the private economic sector and those from across the region.
Key issues which will be discussed during the occasion include driving future growth and innovation through the digital and creative economy, meeting energy development needs to boost future Vietnamese growth, and promoting sustainable investment and stable policies to fuel economic recovery.
Bilateral trade between the nation and the US surpassed the US$100 billion mark at the end of last year, representing a new milestone in two-way trade.
According to the General Department of Customs, both side's import and export hit US$111.56 billion, marking an increase of nearly US$21 billion compared to 2020, thereby making the US the country's second trading partner to achieve over US$100 billion, behind China.
Last year witnessed Vietnamese exports to the US reach US$96.29 billion, representing a year-on-year increase of 24.9%. Indeed, world's largest economy continued to be the country's largest export market, accounting for up to 28.6% of the nation's export turnover.
There are 13 groups of goods exported to the US market with a turnover of US$1 billion or more, of which three groups recorded more than US$10 billion.
The group of export items with the largest turnover was machinery and equipment with US$17.82 billion, followed by garments and textiles with US$16.1 billion, and computers, electronic products and components with US$12.76 billion.
The US is also a market that imports several billions of US$ worth of wood, agricultural, and aquatic products from the nation, of which the export of timber and wood products to this market hit US$8.77 billion, seafood stood at more than US$2 billion, and cashew nuts was over US$1 billion.
In the opposite direction, last year saw the country spent US$15.27 billion importing goods from the US, an increase of 11.4% on-year, and making up 4.6% of the Southeast Asian nation's turnover.