Vietnam remains among major global production facilities
Sunday, 15:39, 03/07/2022
VOV.VN - The nation continues to be "named" in the list of major global production facilities, with six-month export turnover reaching US$185.94 billion, marking a year-on-year rise of 17.3% and a trade surplus of more than US$ 700 million.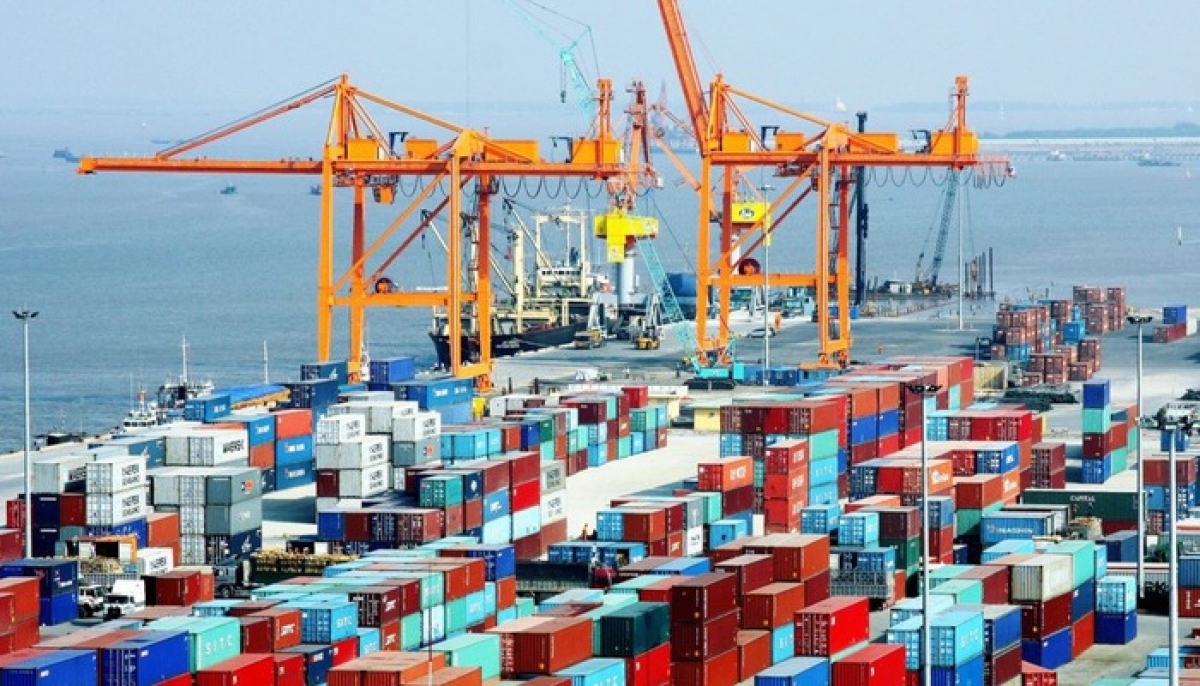 Numerous export items see strong growth
Despite suffering the negative impacts of the COVID-19 pandemic, the Russia-Ukraine conflict that pushed the prices of raw materials and input fuels to unprecedented highs, difficult international freight transport, the nation's export activities enjoyed strong growth during the first half of this year.
According to data compiled by the General Statistics Office, the first half of the year saw export turnover reach US$185.94 billion, an increase of 17.3% compared to the same period from last year, while import turnover hit US$185.23 billion, up 15.5% on-year.
The balance of trade in goods recorded a trade surplus of roughly US$710 million, with 28 items with export turnover of over US$ 1 billion, accounting for 90.6% of the country's overall export turnover.
Major export sectors recorded positive growth, despite some times facing scarcity of input materials.
Truong Van Cam, vice chairman of the Vietnam Textile and Apparel Association (Vitas), said that during the reviewed period, Vietnam supplied textiles and fibers valued at US$22.3 billion globally, representing a year-on-year increase of 23%, while import turnover stood at US$13.44 billion and trade surplus hit US$8.86 billion.
The group of phones and components maintained export turnover of nearly US$28.6 billion, up 14.1% on year; computers and components reached US$27,064 billion, up 13%; machinery, equipment and other spare parts increased by 24.3% to US$ 21.3 billion; footwear reached US$12 billion , up 14.4% on year.
The group of farm produce also brought in nearly US$28 billion, up 13.9% over the same period in 2021, with a trade surplus of US$5.57 billion.
These figures show that Vietnam has become a large-scale and difficult-to-replace commodity supply address in the global market.
Vietnam continues to be one of the top countries in Southeast Asia for FDI attraction, especially in the manufacturing sector, according to HSBC.
The country has become a rising star in global supply chains, gaining a substantial global market share in many sectors including textiles, footwear, and consumer electronics, the bank noted in a report.
Research shows that new FDI has been flowing into the country since the 2010s, with the lion's share focused on the manufacturing sector, consistently equivalent for 4-6% of GDP.
Much of the investment initially entered the low-value textile and footwear market. However,  the nation has climbed up the value chain, growing into a key manufacturing hub for electronics in the last two decades.
Earlier, regarding Vietnam's export prospects, the Asian Development Bank (ADB) emphasized that in 2022, the Asian region will witness a remarkable export recovery and Vietnam will continue to take advantage of opportunities to bolster exports.
Local businesses need to get more support
In 2021, Vietnam's exports reached US$336 billion, up 19% compared to 2020 and the export growth target set for 2022 stands at 8%.
To be able to fulfill the set plan,  Vietnamese businesses are currently in dire need of urgent support policies in order to create momentum for production from preferential capital flows, thereby having resources to invest in hoarding raw materials amid energy, raw material prices continuing to spike due to the pandemic and the Russia-Ukraine conflict.
In order to iron out snags caused by the "price storm" of raw materials and input fuels, businesses and business associations in the textile, garment, footwear, electronics, tourism industries simultaneously asked competent agencies to reduce the price of gasoline and raw materials, and logistics costs.
If gasoline prices remain too high for the time being, it will affect the prices of many raw materials and fuels that are input items for local businesses.