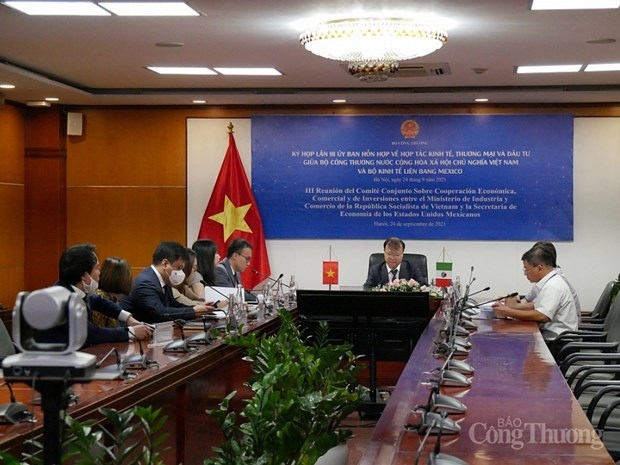 Both sides reviewed the outcomes of cooperation since the second meeting of the committee in July 2019 in Mexico City, and defined the tasks for the time to come to further foster bilateral partnership in various fields. They shared delight at the progress in the economic and trade ties so far.

They agreed that there is ample room for stronger trade partnership between the two sides thanks to the Comprehensive and Progressive Agreement for Trans-Pacific Partnership (CPCPP).

Both sides underlined the need to continue to increase bilateral trade collaboration through trade promotion activities, focusing on the export of major products of each side to each other's market, as well as fostering close coordination in the implementation of the CPTPP.

At the same time, Vietnam and Mexico also highly valued cooperation results in many fields. Amid the impacts of COVID-19 pandemic on the global economy, the meeting was considered a joint effort and determination of both sides in further bolster bilateral partnership, affirming that Vietnam and Mexico consider each other as an important partner in the region and the world.

Concluding the event, Hai and Luz María de la Mora signed the minutes of the meeting.