Vietnam invests nearly US$400 million abroad over nine-month period
Wednesday, 18:29, 28/09/2022
VOV.VN - Vietnam's new and adjusted investment capital overseas during the past nine months of the year reached nearly US$398.3 million, according to details given by the Ministry of Planning and Investment.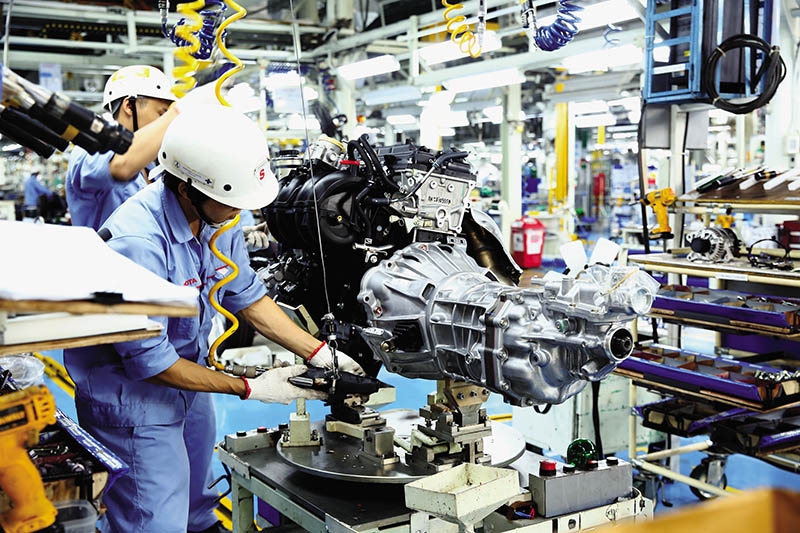 These figures are equivalent to 69.6% against the same period from last year. In line with this, some US$347.3 million was poured into 80 new projects, accounting for more than 87% of total Vietnamese investment capital throughout the reviewed period and representing a 2.31 fold-increase against the same period last year.
The MPI attributed this sharp rise in capital outflow to five newly-licensed projects by VinES Energy Solutions Joint Stock Company to the United States, Canada, France, Germany, and the Netherlands, with total investment capital exceeding US$34.68 million per project.
Meanwhile, over US$50.9 million was added to 15 existing projects, equivalent to 12% compared to the same period from last year.
The majority of capital outflow was poured into 13 industries, of which the processing and manufacturing industry took the lead with 11 new projects capitalized at over US$291.6 million, accounting for 55.2% of total investment capital from the nation to countries abroad.
Banking, finance, and insurance activities ranked second with more than US$35.3 million, followed by wholesale and retail, agriculture, forestry, fisheries industries.
Vietnamese investments were largely channeled into 24 countries and territories during the reviewed period, with Laos being the largest recipient of Vietnamese investment with US$66.42 million, making up 16.7% of total investment capital.
Singapore ranked second with a nearly US$41.5 million, holding nearly 10.4% of the total investment capital, followed by the US, Germany, and the Netherlands,
As of September 20, Vietnam is involved in 1,584 valid overseas investment projects totaling more than US$21.6 billion.