Vietnam introduces key products at China-ASEAN Expo 2021
Friday, 15:16, 10/09/2021
VOV.VN - Vietnamese enterprises are showcasing highly competitive products at the 18th China-ASEAN Expo (CAEXPO) and China-ASEAN Business and Investment Summit (CABIS) that opened in Nanning city of Quangxi province, China, on September 10.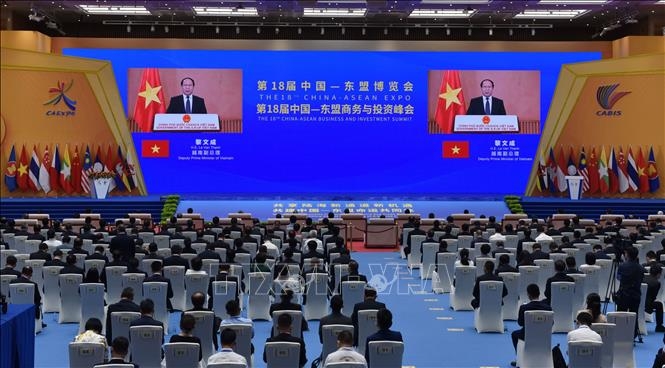 CAEXPO 2021, held both physically and virtually, has attracted nearly 400 foreign businesses from more than 40 countries and territories, to display their products on a total of area of 102,000 square metres.
Coming from Southeast Asia, businesses from regional countries specializing in the aviation, shipping, coffee, footwear and agricultural industries are showcasing their services and products.
More than 60 units that are partners of Vietnamese businesses in China are displaying highly competitive products and services in ASEAN and China. They include agro, forestry and fishery products, processed foods, furniture and handicrafts, consumer goods, as well as investment, tourism and commercial services.
Many Chinese companies operating in the fields of electronics, agriculture, engineering, food packaging and equipment manufacturing, including telecom giant Huawei, are participating in the fair.
CAEXPO is organized annually to promote economic and trade cooperation between China and ASEAN members.
Currently, ASEAN is China's largest trading partner. The opening eight months of this year saw their two-way trade rise 33.3% year-on-year, reaching US$553.9 billion, and accounting for 14.5% of China's total foreign trade.