Vietnam holds crucial position as part of global supply chain
Monday, 10:52, 28/02/2022
VOV.VN - A number of large financial institutions and foreign media agencies have agreed that the Vietnamese economy is on track to recover from the negative impact caused by the COVID-19 pandemic.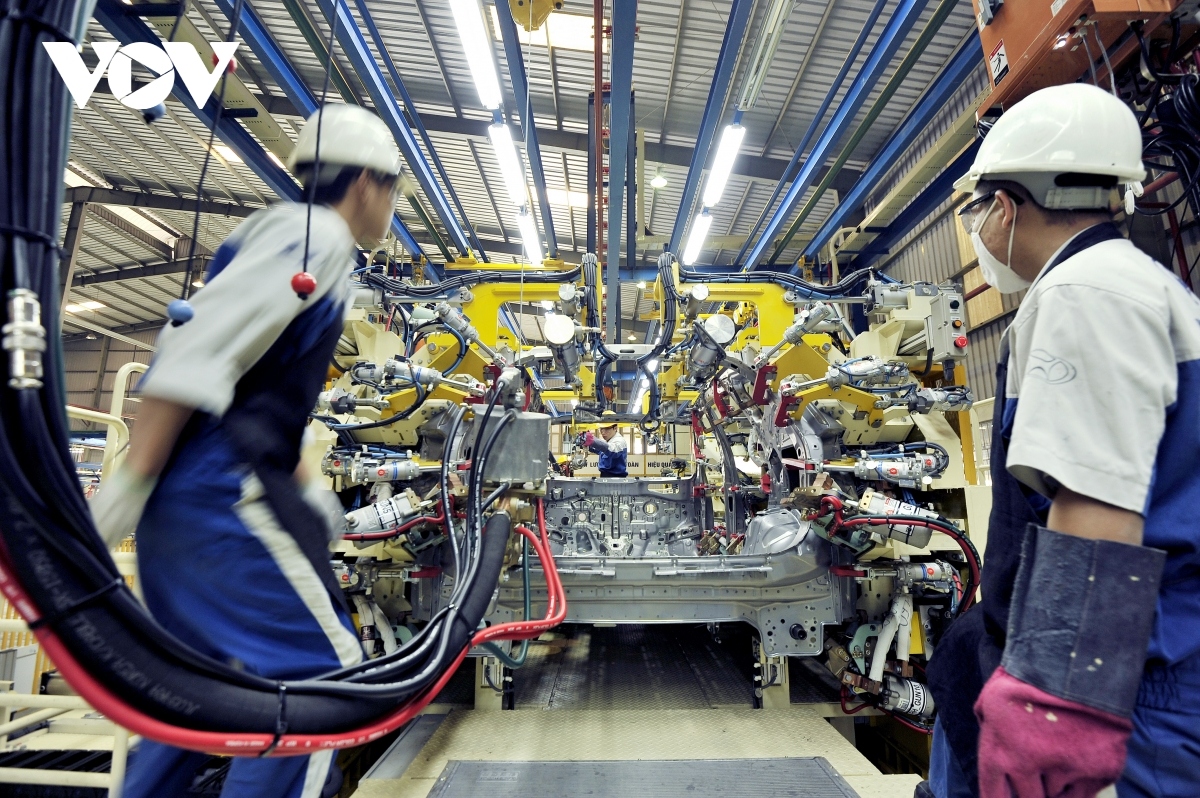 Fitch Ratings is among the leading organisations to hold the most optimistic forecast that the Vietnamese economy is likely to grow by 7.9% this year. In its recent report, Fitch outlined that Vietnamese economic recovery is set to gather momentum in the year ahead, particularly as domestic demand rebounds and export performance remains strong.
Major Japanese media outlets such as NHK, Nikkei, Yahoo Japan, and JiJi News have reported on the Vietnamese Government's decision to reopen all borders to international tourism as of March 15. They noted that the decision indicates the leadership's strong resolve to spur further economic recovery coming off the back of its successful vaccine rollout and high inoculation coverage.
Hiroyuki Moribe, director of the Vietnam Economic Research Institute in Japan, stated that the Vietnamese Government has prioritised post-COVID economic recovery by adopting a policy which will see borders reopened slightly early compared to Japan.
"The Government has set a target of securing economic growth of 6.5% this year and the Asian Development Bank has also made a similar forecast. I think this is the highest growth rate in Southeast Asia this year," said Moribe.
Meanwhile, Nikkei Asia has run a series of articles detailing the rapid recovery of supply chains throughout Southeast Asia. The paper assessed that Southeast Asia plays a particularly large impact on the Japanese auto industry as up to 40% of the country's automotive electrical wiring is supplied from the Vietnamese market.
The Japan International Co-operation Agency (JICA) also highly values the important position held by Vietnam in the global supply chain. Shimizu Akira, chief representative in Vietnam of the JICA, said if the country slows down its production, it would disrupt the entire global supply chain, and consequently, it would also reduce the advantages it holds in investment attraction and business readiness.
Japanese businesses therefore welcome current COVID-19 prevention and control measures adopted by the Vietnamese Government, he said, adding that in order to strengthen the local supply chain, JICA is making every effort to transfer technology and strengthen linkages between Japanese and Vietnamese companies.
Several Japanese newspapers have published the GDP growth announcement in 2021 as released by the General Statistics Office of Vietnam, with Bloomberg, in its Japanese edition, saying the 2.58% expansion exceeded previous forecasts.
Nikkei Asia also quoted the International Monetary Fund's (IMF) 6.6% growth forecast for Vietnam this year, stating that the country's economic growth rate remained above 7% in the 2018 to 2019 pre-pandemic period.