Vietnam continues to be attractive investment destination: HSBC
Saturday, 18:49, 11/09/2021
VOV.VN - The Vietnamese market will remain an attractive investment destination for foreign investors moving forward, the Hong Kong Shanghai Banking Corporation (HSBC) Vietnam said in its monthly macroeconomic update for September 2021.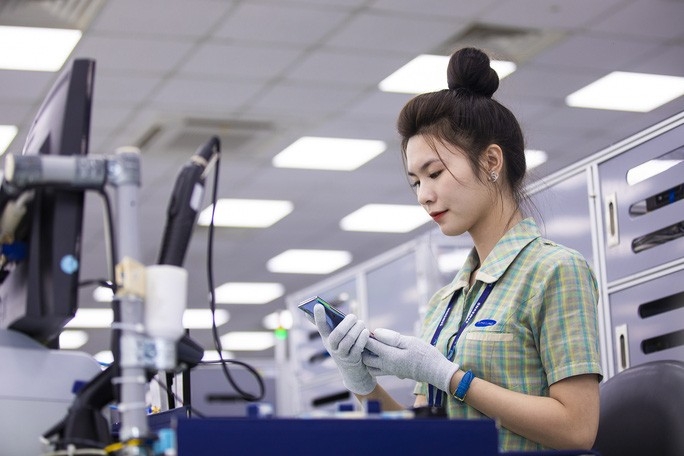 In its report, HSBC says the COVID-19 pandemic has seriously impacted the Vietnamese economy, especially the leather and footwear industry.
The bank cites statistics from the Vietnam Leather, Footwear and Handbag Association (LEFASO), noting more than 30% of garment makers have suspended production, prompting garment exports to drop by 4.5% in August compared to the previous month.
Notably, Vietnam's leather and footwear industry currently makes up 15% of the world's market share, a two-fold increase during the past 10 years. Vietnam is also one of the world's largest textile and garment makers, just behind China and Bangladesh.
However, Vietnamese exports of mobile devices and components recorded a sharp increase in August, achieving an annual growth rate of 11%. Meanwhile, exports of computers and electronic products also decreased by 12% compared to the same period last year.
This increase can largely be attributed to the production capacity of two Samsung's factories in the northern provinces of Thai Nguyen and Bac Ninh which have so far brought the fresh COVID-19 outbreak under control. Remarkably, Thai Nguyen is also among 10 cities and provinces which have recorded no COVID-19 cases over a period of 14 days.
The fresh coronavirus outbreak that started in late April has raised concerns about the viability of the Vietnamese supply chain, especially from digital tech giants like Apple and Google that have delayed moving their production lines to Vietnam.
Despite potential challenges, HSBC says Vietnam remains an attractive destination for foreign investors in the coming time thanks to its strong economic fundamental set to help financiers continue to invest into the market.
According to HSBC, Samsung is poised to expand its mobile device assembly and production line ahead in the second half of this year to increase production of foldable phones by 47% to 25 million units.
Moreover, LG Display has also recently approved an additional investment of US$1.4 billion for a factory in Hai Phong City to increase OLED screen output.
Foreign investment inflows to Vietnam totaled US$19.12 billion in the first eight months of the year, a drop of 2.1% compared to the same period last year, according to statistics released by the Ministry of Planning and Investment.
Despite the complicated nature of the COVID-19 pandemic in localities nationwide, the disbursement of FDI projects during the initial eight months of the year saw an annual rise of 2% to US$11.58 billion.