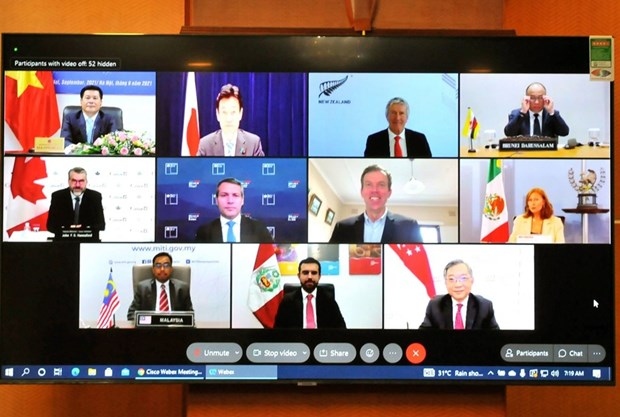 At the virtual meeting chaired by Japanese Economic and Fiscal Policy Minister Nishimura Yasutoshi, participants affirmed amid complicated COVID-19 developments, the CPTPP deal makes a significant contribution to the recovery of economy, trade, and global supply chains.

They said they will sustain and consolidate the multilateral trade system centred around the World Trade Organization (WTO) and committed to closely cooperate with WTO members at the organisation's upcoming 12th Ministerial Conference.

The ministers also discussed the expansion of the CPTPP and agreed to hold the first working-level meeting to discuss the United Kingdom's entry.

Concluding the function, a decision on the establishment of a subcommittee on e-commerce and a joint statement were passed.

The next meeting is expected to fall in mid-2022 under the chair of Singapore.