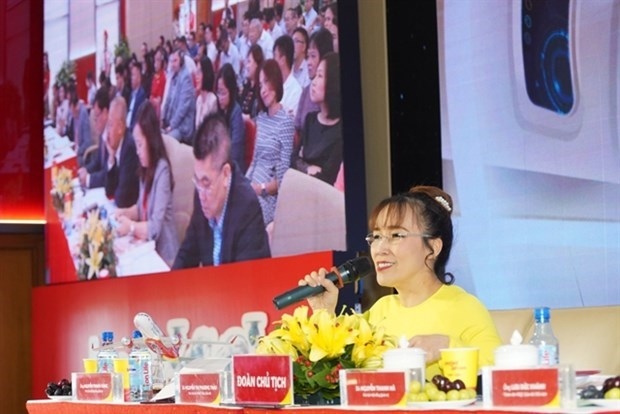 The Vietnamese female billionaire came second among ten individuals listed in the Supply Chain category in Asia. Founder and COO of Grab Tan Hooi Ling and Changi Airport CEO Lee Seow Hiang also appeared on the list besides Thao.

According to the Business Insider, Thao was the first female self-made billionaire in Vietnam and was "used to do things differently".

She launched the low-cost carrier Vietjet Air in 2011 and step by step built up the airline as a leading carrier in the region.
Vietjet was believed to be the drive behind an impressive growth of air travel demand in Vietnam, where flying had traditionally been seen as a luxury dream for ordinary people.

The airline has expanded its network to most of the cities and provinces in Vietnam as well as several international destinations across Asia.

At the beginning of this year, the company's shares had doubled in value since its 2017 listing. And amidst the turbulence caused by the COVID-19 pandemic to the aviation industry, VietJet's finance "has so far been resilient".

The airline, in fact, last month posted a profit of VND47 billion (approx. US$2 million) for the first half of 2020.

In a previous interview with Forbes, Thao said that her long-term goal was to turn Vietjet into Vietnam's first truly global airline, expanding beyond Asia to Europe and North America.

The Business Insider 100 People Transforming Business series showcases leaders from three regions – North America, Asia, and Europe. The list of 100 in Asia features many familiar faces from leading enterprises in the region such as Tencent Vice President Edward Cheng, Bytedance (Tiktok) CEO Kelly Zhang as well as Han Seong-sook, CEO at the Republic of Korea's No 1 search engine Naver and Shopee COO Terence Pang.