Vietbuild Hanoi International Exhibition 2021 kicks off
Wednesday, 17:54, 24/03/2021
VOV.VN - The Vietbuild Hanoi International Exhibition 2021 opened in Hanoi capital on March 24, running with the theme of construction, building materials, real estate, and interior decoration.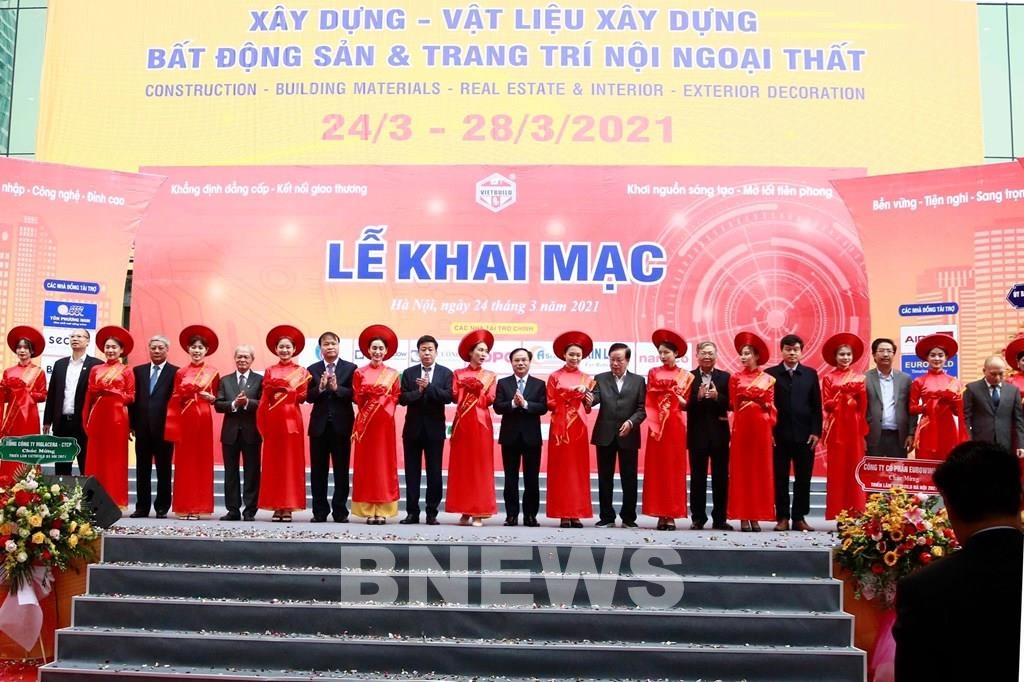 Addressing the event, Deputy Minister of Construction Nguyen Van Sinh affirmed that the exhibition aims to accelerate trade promotion, enhance technology transfer, and boost international economic integration.
He emphasised that several large-scale booths located throughout the event are advertising various brands, boosting trade promotion, and strengthening linkages that exist between supply and demand for traditional products.
Indeed, this shows the efforts put in by exhibitors amid the adverse range of impact caused by the novel coronavirus (COVID-19) pandemic, Sinh noted.
This year's exhibition has attracted the participation of over 1,000 pavilions, each of which features an array of new products, advanced technologies, and renowned brands.
A wide range of activities will also be held during the course of the event, including a business forum and a business seminar to match various firms together. This is set to serve as a bridge in which enterprises can gain further insights into the various needs and tastes of consumers as they devise proper business strategies.
An exchange scheme will also be held during the event to help businesses grasp development needs amid greater global economic integration. Indeed, there will be a specific focus placed on the application of smart technologies, along with green and clean technologies that can create a friendly, safe, and sustainable living environment for the local community.
The event is scheduled to run until March 28.