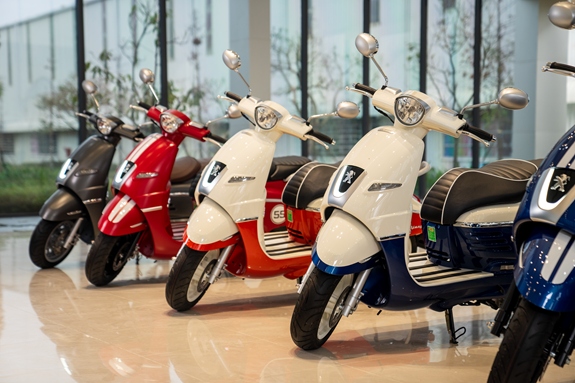 Peugeot Django scooter is the first product that marks a milestone in the strategic and comprehensive collaboration between the two sides.

Thaco has carried out study, and built a European-standard motorcycle manufacturing and assembling plant at Thaco Chu Lai Mechanical and Automotive Industrial Park in Quang Nam province.

R&D activities have been promoted since the company targets to master manufacturing technologies and increase local sourcing to over 40% so as to be able to export to the ASEAN bloc.

Thaco and Peugeot eye to ship some 30,000 Django scooters to ASEAN and other markets by 2030. The scooters will be sold in Thailand, Malaysia, Indonesia, the Philippines and China's Taiwan next year.

Peugeot has been present in Vietnam for over 100 years. In 2013, Thaco and the French car company reached a deal that enabled Thaco to assemble and distribute Peugeot cars in the Vietnamese market.

Peugeot showrooms in Vietnam are built to its global standard in prime locations to provide customers with maximum convenience and European-class products and services. Thaco is now running 35 showrooms and service shops providing after-sale service for Peugeot passenger cars and motorcycles.