Steel exports surge in November
Monday, 12:39, 21/12/2020
Steel exports in November surged 21.52% month on month and 40% year on year, reaching more than 478,300 tonnes, reported the Vietnam Steel Association (VSA).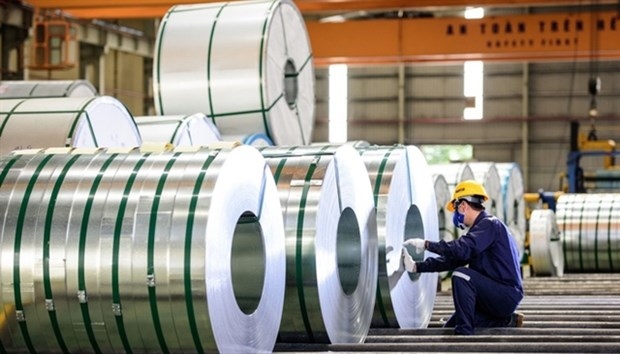 The same month, steel production of all kinds reached more than 2.4 million tonnes, a month-on-month increase of 4.34%, and year-on-year increase of 15.6%.
Sales of steel also reached a record of more than 2.4 million tonnes, a sharp increase of nearly 36.9% compared to October, and up 20.9% over the same period last year.
However, steel production, sales and exports were still almost flat in the 11-month period.
Specifically, the production of steel in the period increased only 1% over the same period last year, reaching more than 23.3 million tonnes, while sales decreased by nearly 1% to more than 21 million tonnes. Meanwhile, exports fell 2.8% over the same period in 2019 to over 4.1 million tonnes.
The economy in November continued to recover in new normal conditions, while production, business, trade and consumption continued as a growth factor for the steel market, according to the VSA.
Price of raw materials for steel production such as iron ore and scrap steel has soared in the past three years and set a new price mark in November, which affected prices in Vietnam.
Along with that, trade tensions between countries, the trend of increasing trade protectionism and the impact of the COVID-19 pandemic have made steel prices increase, the VSA said.
Domestic steel price is currently at an average of about VND12,000-12,500 (around US$0.5) per kilogramme at the beginning of this month, depending on the type of product and enterprises.
Price of construction steel currently sold on the market is around VND15,000 per kilogramme, an increase of about VND2,000 per kilogramme compared to last month.