Seminar seeks to enhance Vietnam-Indonesia trade links
Saturday, 09:57, 18/06/2022
VOV.VN - The Vietnamese Embassy in Indonesia and the Trade Office in Indonesia on June 17 co-hosted a seminar with the Vietnamese business community in this Southeast Asian country to strengthen trade exchange between the two nations.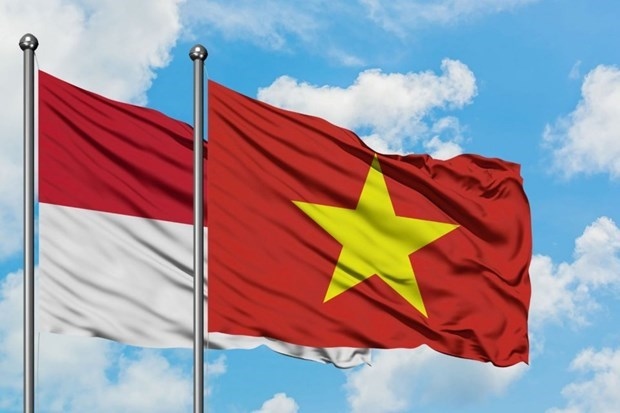 The event was held in both in-person and online platforms with the participation of more than 30 Vietnamese enterprises doing business in Indonesia such as Vietnam Airlines, Vietjet Air, FPT, Sunhouse, Kangaroo, Mobile World as well as a number of domestic enterprises that are intending to invest in Indonesia such as TH Group, Hanoi Trade Corporation.
This seminar is the first trade exchange event held directly after the COVID-19 pandemic is brought under control in Indonesia, thereby helping connect Vietnamese businesses at home and abroad, as well as promoting business and investment activities in the Indonesian market.
In his speech, Vietnamese Ambassador to Indonesia Ta Van Thong highlighted the sound bilateral relationship in the fields of politics, diplomacy and economy, with last year's two-way trade turnover hitting a record high of US$11 billion, and appreciated the potential of the 270 million market.
Emphasizing the Resolution of the 13th National Party Congress, in which priority is given to business and economic diplomacy, Ambassador Ta Van Thong reaffirmed Vietnam's desire to promote trade exchanges with other countries, including Indonesia.
The Vietnamese diplomat asked businesses to have a straightforward discussion, state the real situation of business investment, as well as advantages and difficulties, and make recommendations as a means of promoting business investment activities of Vietnamese enterprises in Indonesia in the near future.
During the event, Pham The Cuong, head of the Vietnam Trade Agency in Indonesia gave an overview of the current situation of Vietnam-Indonesia economic, trade and investment relations over the past year, and evaluated advantages, potential,  and difficulties, while looking forward to get feedback from businesses.
For their part, business representatives highlighted many advantages and potential of the Indonesian market with a large population, and big demand for e-commerce development, especially in the Jakarta capital area and its vicinity.
Love for Vietnamese cuisine, cultural and historical closeness; tourism potential, and the maintenance of direct flights between the two countries was also touched upon at the event.
The participants also pointed out difficulties related to Indonesia's domestic market protection policy, export control of raw materials, high import tax, a lack of human resources capable of speaking Bahasa, Hanoi-Jakarta direct flights, and information regarding business procedures in the Islamic market.
Thereby, business representatives expressed their hope that the Vietnamese Embassy in Indonesia would increase their support in the coming time in order to strengthen connectivity and help them deal with the above-mentioned difficulties.
Ambassador Ta Van Thong pledged to take measures to help businesses iron out snags in doing business in the populous Southeast Asian nation.