Russia increases import of fresh Vietnamese pomelos
Monday, 17:45, 02/11/2020
VOV.VN - There remains plenty of room for local businesses to boost fruit exports to the Russian market following the recent boost in the import of fresh pomelos from the Vietnamese market, according to the Ministry of Industry and Trade.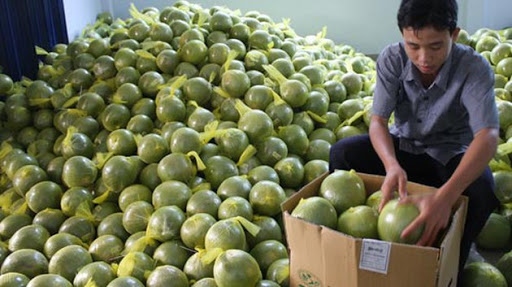 Vietnam exported 19 tonnes of pomelos worth US$71,000 to Russia during the first eight months of the year, representing an increase of 683.2% in volume and 355.9% in value compared to the same period last year.
Indeed, the average import price of fresh pomelos in the Russian market stands at US$796.3 per tonne, a year-on-year decline of 1.7%.
Previously, China had been the largest supplier of pomelos to Russia, exporting approximately 5,000 containers of pomelos annually. However, with an import ban being imposed on Chinese pomelos, Russia has switched to importing pomelos from other markets such as Thailand, Myanmar, Malaysia, and Vietnam.
According to experts, pomelo exports are anticipated to enjoy an increase in the future, with Chile officially permitting imports of pomelos from the country from mid-October.
Furthermore, the EU has allowed the official import of pomelos from the nation since the enforcement of the EU - Vietnam Free Trade Agreement (EVFTA), while fresh pomelos will be officially granted a license for export to the United States later this year.
These moves are expected to open up bright export prospects to a number of demanding markets throughout the remainder of the year.
Currently, pomelos and durians also represent priority fruit during negotiations for exports to the Chinese market via official channels.