Retail stocks drop amid economic downturn and high interest rates
Sunday, 20:39, 19/03/2023
Retail stocks have dropped significantly due to the decline in business results in the context of the global economic recession and high interest rates.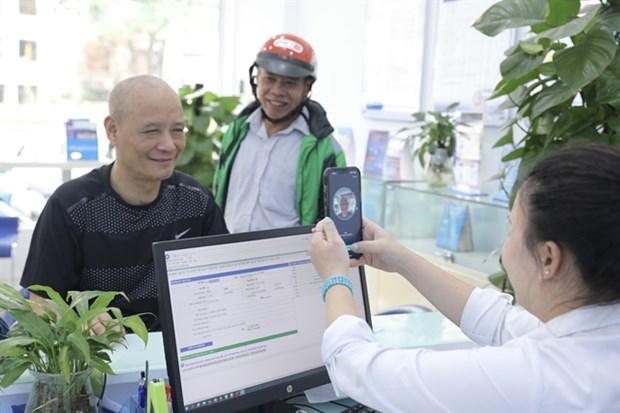 Mobile World (MWG) and Digiworld (DGW) are both hovering around the long-term bottom with a drop of more than 50% from the peak. Petrosetco (PET) has been almost flat since the beginning of February while Petrosetco Distribution JSC (PSD) is finding the bottom. This duo has dropped by 60-65% of the market price compared to their peak.

The Phu Nhuan Jewelry Group (PNJ) and FPT Retail (FRT) have been struggling since the end of January. These two stocks have fallen by 16% and 38% respectively from the peak.

The recent plunge in retail stocks partly came from the decline in business results. The difficult global economy and high interest rates have led to slowing consumer demand, especially on non-essential items such as electronics and phones.

For Mobile World (MWG), Q4 profit after tax dropped sharply by 60.4% year-on-year to VND619 billion, a multi-year low. For the whole of 2022, this retail business's net profit decreased by 16% to VND4 trillion.

Digiworld (DGW) also recorded a sharp drop in business results in the fourth quarter of 2022 with net revenue of VND4.07 trillion and post-tax profit of VND155.5 billion, down 48% and 52% respectively compared to the same period last year. According to their explanation, after the boom in demand for working from home, the demand for the laptop and tablet segment began to decline. Post-tax profit for the whole of 2022 reached VND684 billion, only a slight increase of 5% over the same period.

Petrosetco (PET), the authorised distributor of all genuine Apple product lines in Vietnam, in January 2023, revenue was estimated at VND1.21 trillion and pre-tax profit at VND2 billion, down 26% and 94%, respectively. The reason comes from the discontinuity of distribution activities due to the prolonged Lunar New Year holiday.

Petrosetco's subsidiary, Petroleum General Distribution Services (PSD), also reported a decrease in profit in the fourth quarter of 2022, down 74% to reach VND13.4 billion. The reason was due to the decrease in revenue and the increase in loan interest rates at banks. For the whole of 2022, PSD's net profit was nearly VND113 billion, down 19% year-on-year.

FPT Retail (FRT) also recorded a slight decrease in revenue in the fourth quarter of 2022 to VND8.49 trillion. Net profit was only VND97 billion, down 71%. Profit for the whole year 2022 reached VND398 billion, down from 2021 and only fulfilled 67.5% of the set target.

According to the explanation, in the fourth quarter of 2022, the company faced many disadvantages from the supply chain disruption during the launch of Apple's new products, and the purchasing power of ICT products decreased sharply due to the influence of the weak market. Financial costs continued to increase due to rising interest rates.

The Phu Nhuan Jewelry (PNJ) still recorded growth in the fourth quarter of 2022 and the first two months of this year. In the first two months, PNJ's net revenue reached VND7.07 trillion and profit after tax of VND522 billion, up 41% and 37% respectively year-on-year. In the previous 4th quarter, PNJ achieved VND7.09 trillion in net revenue, up 21% and net profit of VND457 billion, up 7% year-on-year.

Pressure in the short term

Retail is considered a promising field in 2023 as consumption will recover strongly after COVID-19 lasting from 2020-21, said Viet Dragon Securities Co.

However, economic slowdown and tight monetary policy, shrinking household budgets could put pressure on consumer demand. Furthermore, the wave of job cuts in labour-intensive industries will continue until at least the second quarter of 2023.

VDSC said the change in consumer behaviour will put a heterogeneous impact on each Vietnamese retailer. Essential items (FMCG, pharmaceuticals) and expensive non-essential items will still be sold well. Meanwhile, non-essential products in the mid-end segment, especially technology devices, may experience the heaviest decline in consumption in 2023.

SSI Research also said that consumption of non-essential products will remain dismal, at least until the first half of 2023.

In the first half of 2023, it is expected that electricity prices, medical and school expenses fees will increase. In addition, value added tax has also increased to 10% from January 1, 2023. These factors will be affecting the purchasing power of consumers. Business activities of retail enterprises also face many challenges.