President Biden welcomes VinFast facility project in North Carolina
Wednesday, 10:04, 30/03/2022
VOV.VN - US President Joe Biden has welcomed a VinFast invested project to build its first factory in North Carolina as part of the Vietnamese firm's investment strategy to expand operations in the United States.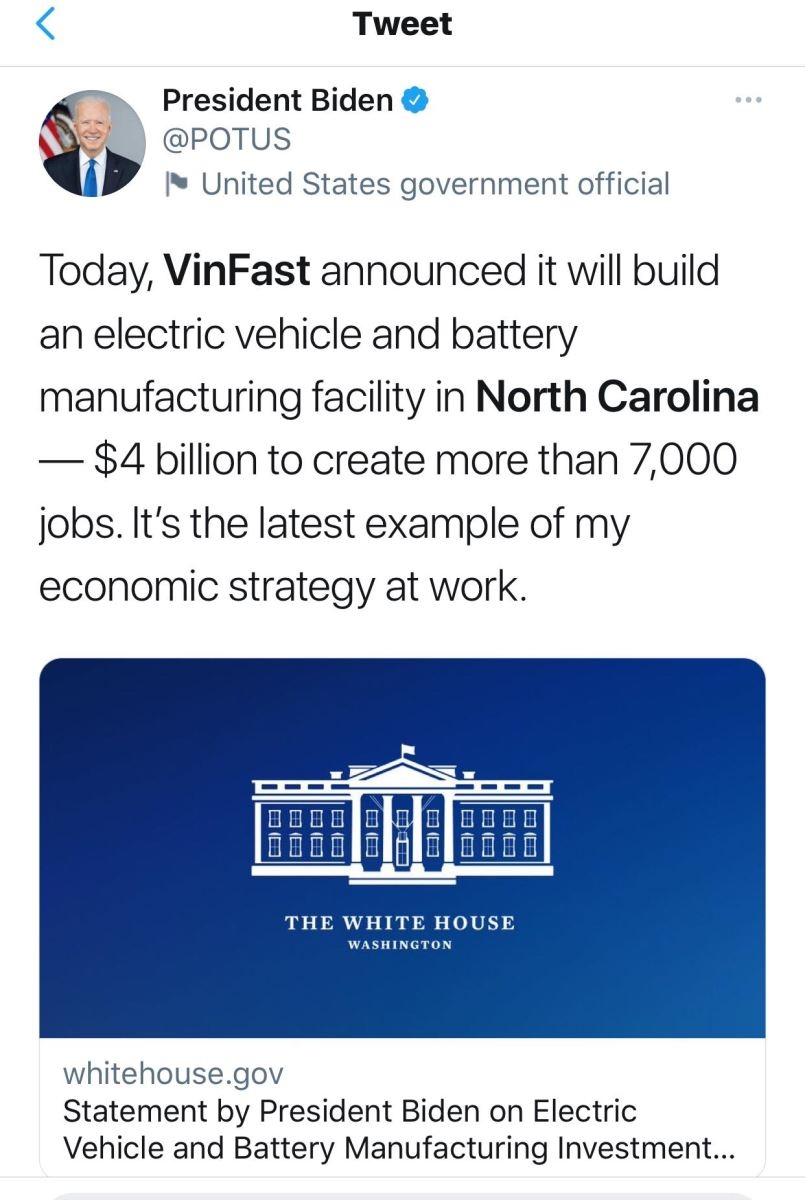 "Today, Vinfast announced it will build an electric vehicle and battery manufacturing facility in North Carolina – US$4 billion to create more than 7,000 jobs. It's the latest example of my economic strategy at work," President Biden tweeted on March 29.
In an official statement released by the White House on the same day, President Biden said that since taking office he has promoted an industrial strategy to revitalise domestic manufacturing and create jobs, strengthen American supply chains, and supercharge industries of the future like electric vehicles (EV).
"We see that strategy paying off day after day," noted Biden, "Last year, I signed the Bipartisan Infrastructure Law to build out EV charging infrastructure and brought together the United Autoworkers and automakers at the White House to sign an executive order to get 50% electric vehicle sales share in 2030."
VinFast, the carmaker under Vietnam's largest private conglomerate VinGroup, on March 28 announced its facility project in North Carolina, the first of its kind in the US.
It plans to pour US$2 billion in the first phase and will continue to pump more capital in future phases. The factory that will sit on a sire of 1,976 acres has been designed to produce 150,000 vehicles annually in the first phase.
The firm plans to produce two passenger vehicles at the factory, as well as electric buses, batteries for electric vehicles, and ancillary industries for suppliers.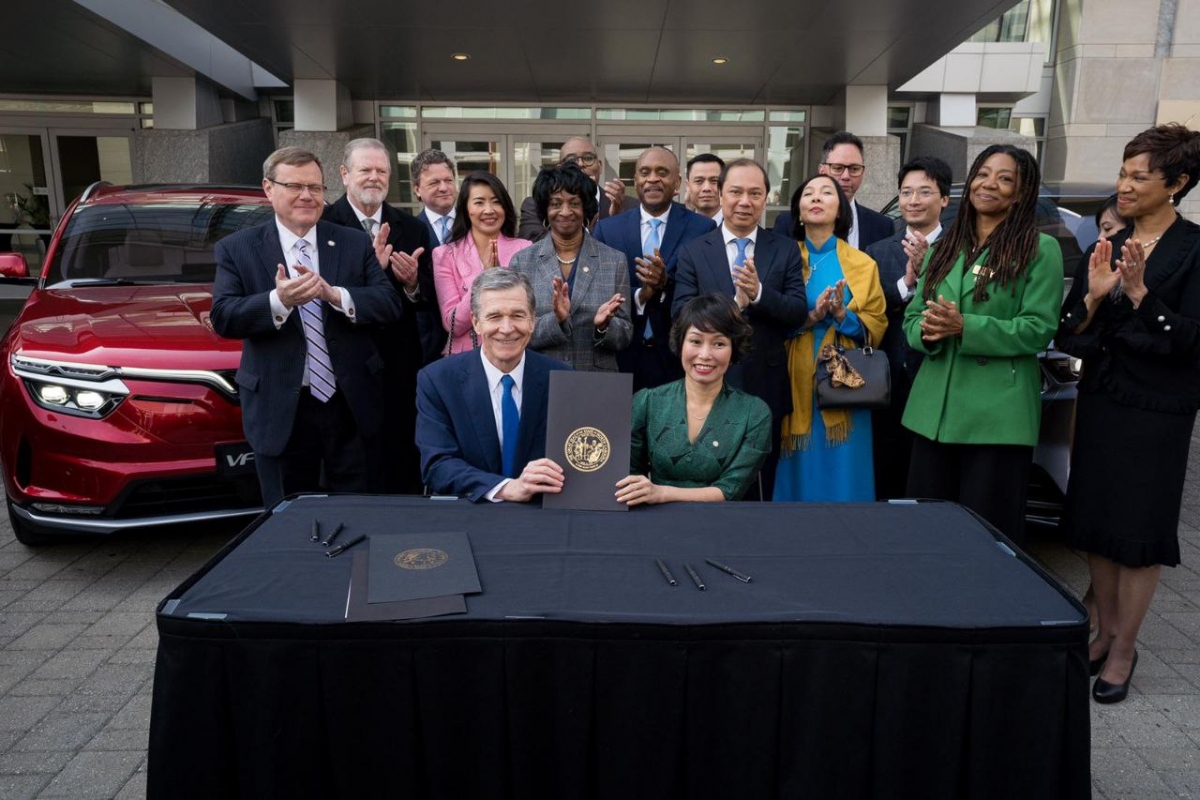 At the Lost Angeles Auto Show last November, VinFast introduced two electric crossovers, both of which the company said it would bring to the US market later this year. The firm also announced plans to invest over US$200 million to open a US headquarters based in Los Angeles this year, in addition to more than 60 sales locations, multiple service centres, and mobile service sites.
"Having a production facility right in the market will help VinFast to proactively manage its supply chain, maintain stabilised prices and shorten product supply time, making VinFast's EVs more accessible to customers, contributing to the realization of local environmental improvement goals," Le Thi Thu Thuy, vice chair of Vingroup and global CEO of VinFast, said in a statement.
The American electric vehicle market is becoming more competitive, home to Tesla, a host of EV startups and Detroit automakers, which have recently announced electric versions of longstanding models.