PM suggests "three don'ts" to help transport ministry tackle problems
Thursday, 10:07, 29/04/2021
Prime Minister Pham Minh Chinh has directed the Ministry of Transport to adopt the principle of "three don'ts" in addressing problems from project implementation: Don't say "no", Don't say "difficult", and Don't say "yes" but then take no action.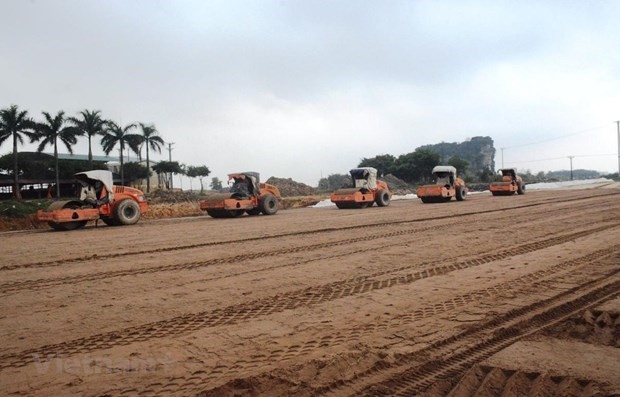 Chinh made the statement while suggesting the ministry adopt new ways of thinking and approaching when fulfilling its governing duties, during a meeting with its leaders on April 28.

Minister of Transport Nguyen Van The reported that the ministry is developing five plans for the sector for the 2021-2030 period and vision towards 2050, including those for road, railway, seaport, airport, and inland waterway infrastructure. These will be submitted for the Prime Minister's review in the second quarter, he said.

He said that, this year, the ministry will focus all of its resources on speeding up the progress of a number of major transport projects, most notably the 654-km eastern section of the North-South Expressway, the Ben Luc - Long Thanh and My Thuan - Can Tho Expressways, and Long Thanh International Airport, improvements to transport connectivity in the Central Highlands, and completing upgrades of runways and taxiways at HCM City's Tan Son Nhat and Hanoi's Noi Bai International Airports.

It is also preparing to begin work on new projects for the 2021-2025 term, with a focus on those with spill-over effects, he added.

He further noted that the ministry will continue tackling problems at toll booths, synchronously and efficiently deploying non-stop electronic toll collection systems and ensuring traffic safety.

Speaking at the meeting, the Prime Minister asked that all 10-year sectoral planning schemes being crafted by the Ministry of Transport remain connected to each other for the formation of a complete national transport network. With plans in hand, the ministry must identify key projects so they will receive sufficient attention in terms of resource allocation.

The PM also urged the ministry to be better in building institutions, saying that exclusive policies and incentives should be designed for each priority area to attract investors.

He held that as State resources are limited, the ministry must promote public-private partnerships, among other measures, and learn from successful models in developed countries when implementing projects. It should adopt a reality-based approach in formulating policies and mechanisms for better resources mobilisation, he added.