National chemicals group asked to speed up restructuring
Friday, 09:37, 26/05/2023
Deputy Prime Minister Le Minh Khai on May 25 asked the Vietnam National Chemical Group (Vinachem) to exert every effort toward effective restructuring, while working with the group to assess operations over the 2016-2020 period.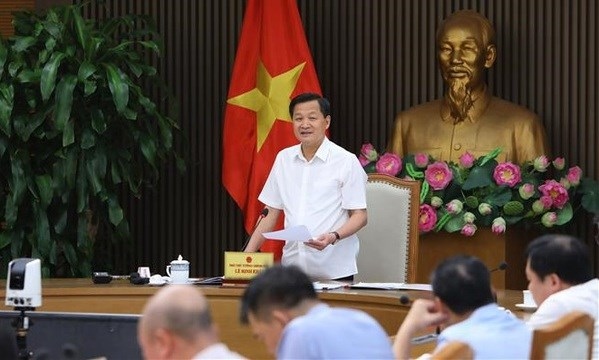 Affirming the important role of Vinachem in the economy, Khai requested the Commission for the Management of State Capital at Enterprises (CMSC) to collect ideas to complete the draft restructuring project, with priority given to carefully evaluating the results, clarifying shortcomings and limitations, and proposing feasible and effective restructuring solutions.
Agreeing with the proposal to supplement the charter capital for the group, he noted that all conditions and resources must be ensured to increase capital, and Vinachem must balance its own resources to supplement its charter capital and increase its financial viability.

Regarding the plan to restructure the parent company, Deputy PM Khai said the Prime Minister has not yet decided that the State will hold 100% of the group's charter capital, adding that the CMSC and the group must follow government guidelines.

The equitisation of the parent company will be carried out after 2025, he stressed, adding that before that time, the group must make thorough preparations, with a focus on effectively handling issues related to housing, land and public assets.