More room for Vietnamese dragon fruit exports to India
Wednesday, 00:27, 11/08/2021
VOV.VN - India, a South Asian nation with a population of more than 1.36 billion, is offering Vietnam a great chance to export its dragon fruit to this market as the fruit is the favourite with Indians, according to experts.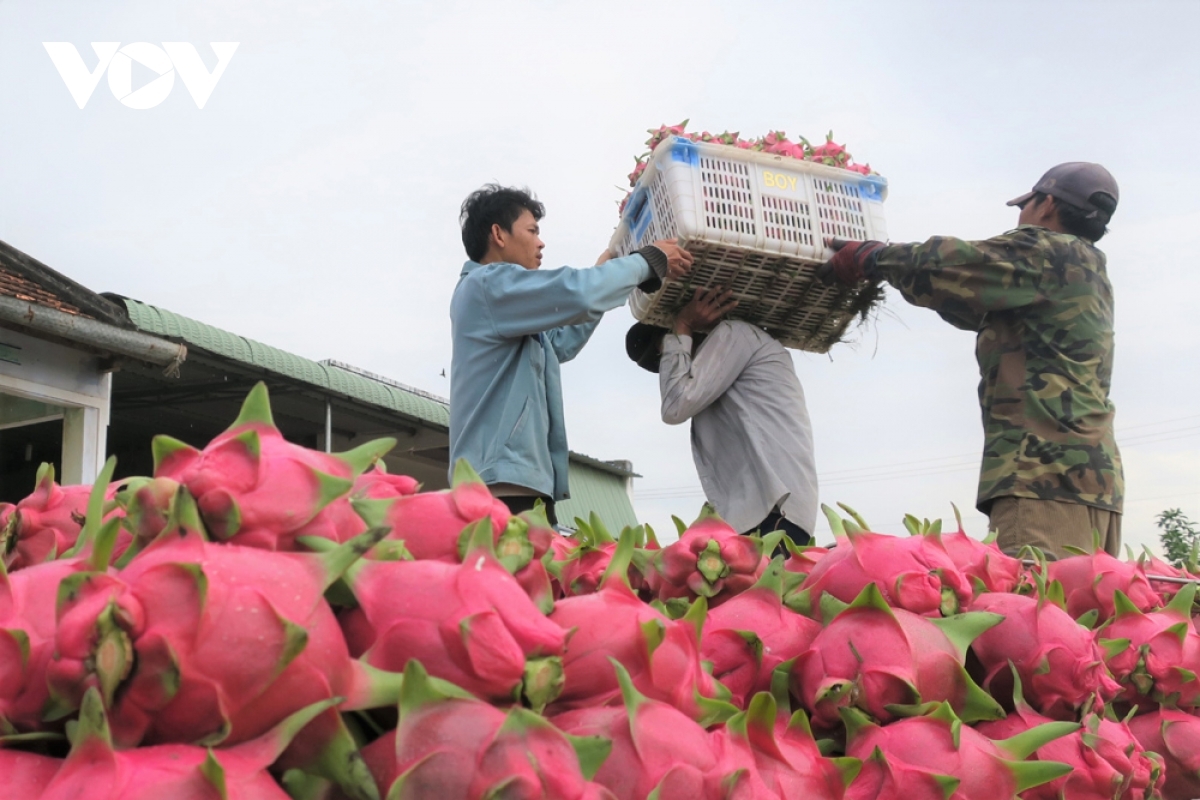 The Vietnamese Trade Promotion Agency reports India imports 95% of its demand for dragon fruit from Thailand, Malaysia, Vietnam and Sri Lanka, of which Vietnam makes up the majority.
Over the past five years, the export value of the Vietnamese dragon fruit to India has increased considerably, from 26% in 2015 to 52% in 2020.
"Nearly 60% of the Indian people are vegetarian and their staple food consists of only vegetables and fruits. Therefore, India is an extremely large market for Vietnamese fruit and vegetable exporters," says Vietnamese Ambassador to India Pham Sanh Chau.
Sharing the view, Vu Ba Phu, director of the Trade Promotion Agency, states Indians prefer dragon fruit because the fruit is nutritious, beneficial to health, and has an aromatic taste.
"This is a lucrative market for the Vietnamese fruit, especially when the two countries have constituted a fairly complete legal corridor through government-level cooperation documents," notes Phu.
However, he reveals that India is not a highly demanding market and it prefers to care about the price of the product rather than product quality and standards.
"Businesses should be aware that the per capita income of the Indian people is still lower than that of Vietnam and the domestic fruit price in India is rather low due to the subsidy policy of the government. So, they should carefully study market characteristics, product prices, and standards to suit the market," he suggests.
Meanwhile, Huynh Thuy Vy, member of the Executive Committee of the Vietnamese Association in India, points out that businesses must pay special attention to payment methods.
"Businesses should care about the 30% deposit payment method when signing the sales contract with their Indian counterparts," Vy shares the experience. "After receiving and examining goods, the partners will pay the remaining 70% to avoid disputes and risks."
According to Ambassador Pham Sanh Chau, the ongoing COVID-19 pandemic is causing difficulty in shipping the fruit to India. However, he says the Vietnamese Embassy and relevant agencies try to connect Vietnamese and Indian businesses in order to export the fruit, as well as its processed products to India.