More long-term support needed
Friday, 19:17, 16/07/2021
The Government should have more long-term policies and packages supporting and aiding businesses to recover from the impacts of COVID-19, Vietnam Chamber of Commerce and Industry (VCCI) has said.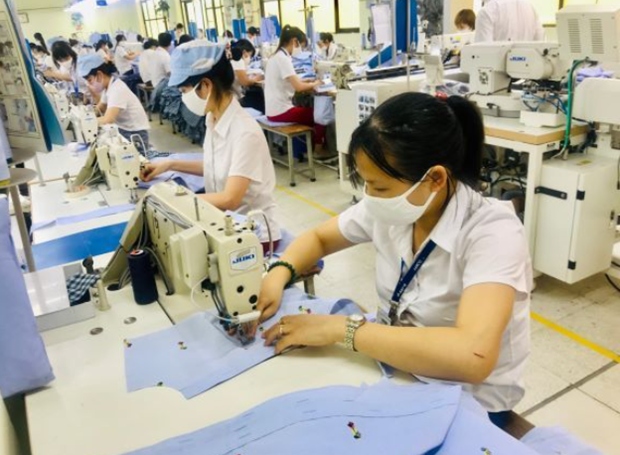 The statement was submitted as part of the two proposals submitted by the VCCI to the Ministry of Planning and Investment (MPI)'s to promote the Vietnamese economy post-pandemic.

The second proposal was for policies and recommendations that could be enacted immediately.

Due to the extent of the spread of COVID-19 in the most recent outbreak, Vietnam needs to move quickly to a new stage of effective pandemic prevention that includes mechanisms for safe, continuous production.

The VCCI has proposed legal regulations for businesses, related to pandemic prevention measures, be made available as soon as possible. This will ensure businesses have ample time to prepare.

Detailed regulations will also help firms be proactive in enacting continuity plans, thereby minimising the risk of supply and manufacturing chain disruption.

Businesses are currently facing many difficulties due to the additional costs of COVID-19 prevention as well as a decrease in cash flow due to a smaller market. At the same time, they have been under pressure to increase production.

Ministries should do a better job of disseminating support policies available to businesses. In particular, there should be specific, detailed and complete instructions on the procedures and processes necessary to access support presented in a simple and easy way.

VCCI said, over the long term, prioritising the implementation of macroeconomic stability and getting control over the pandemic are two key goals in 2021 that will create a solid growth foundation for the economy and businesses.

It proposed the MPI to develop policies to create more favourable conditions for Vietnamese private enterprises to survive and get ahead after the COVID-19, especially in innovation, training of high-quality human resources.

The fourth wave of the COVID-19 from April has quickly spread to provinces and cities, including the largest economic centres in the country such as Ho Chi Minh City and Hanoi, causing many economic activities to come to a standstill.

Quick calculations from industry associations show that the goods output of key industrial areas in the north, specifically in Bac Ninh, Bac Giang and Vinh Phuc, may decrease by 50% due to the influence of the pandemic, leading to a serious decrease in the value of transport, logistics and export chains.

VCCI proposed that the Government should issue policy packages to support businesses to recover and expand business investment for the new period 2021-25. The small and medium enterprise (SMEs) development fund and the credit guarantee fund for SMEs need to have more flexible policies in the upcoming time.