Local businesses in Russia seek measures to deal with economic impacts
Thursday, 11:42, 03/03/2022
VOV.VN -The Vietnamese Embassy in Russia held a meeting on March 2 with Vietnamese businesses based in the Eastern European country as they seek measures to cope with the impact of Western economic and financial sanctions imposed on Russia.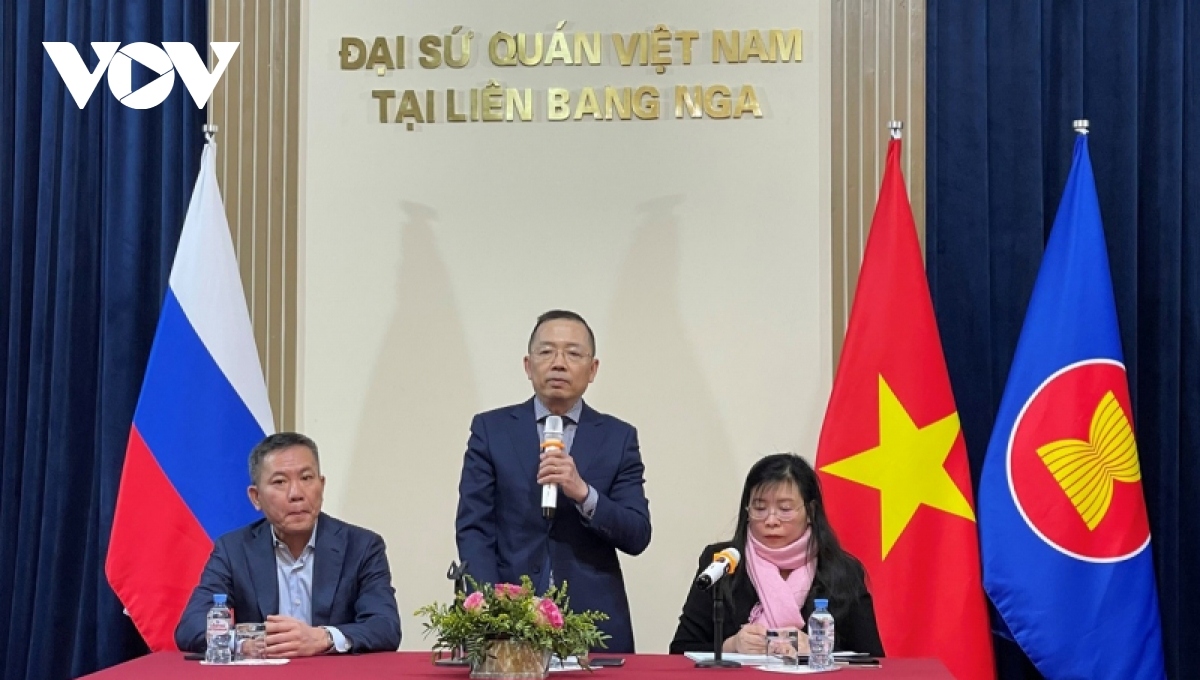 In his speech, Trade Councilor Duong Hoang Minh said that both countries recorded strong growth in trade despite the COVID-19 pandemic to reach a record of US$7.2 billion in 2021, with Vietnamese exports at US$4.9 billion, representing a year-on-year rise of 25.9%.
Le Truong Son, chairman of the Vietnamese Business Association in Russia, stated that initially it will be crucial to deal with difficulties in payment as Russian banks have been removed from the Society for Worldwide Interbank Financial Telecommunication (SWIFT).
Participants at the event also explained their difficulties caused by the sanctions, while recommending solutions aimed at minimising losses.
Some suggested that local firms should narrow down their business and watch the development of the ongoing situation, while others proposed the limitation of use of foreign currencies. In addition, many also put forward the view that the Vietnamese Government should seek convenient payment methods with Russia in order to help businesses avoid risks and maintain their stable operations in the Eastern European country.

Upon concluding the meeting, Vietnamese Ambassador to Russia Dang Minh Khoi noted that in the last week, the life of the Vietnamese community in Russia as well as operation of Vietnamese firms, both State-owned and private, have been greatly impacted by numerous difficulties.

He hailed the proposals raised during the event which he believes will help the Vietnamese Embassy put forward initial suggestions to remove current difficulties and stabilise joint economic and trade co-operation moving forward.