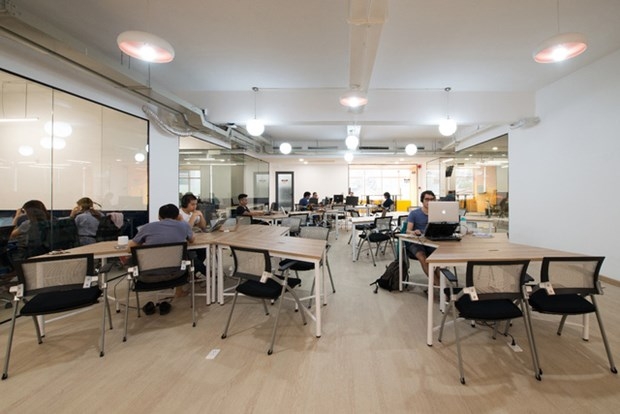 East Ventures, a Jakarta-based joint venture firm, has participated in the US$2.7 million funding round of Vietcetera, a Vietnamese digital media startup at the end of August.
The newspaper quoted Melisa Irene, a partner of East Ventures, as saying that it was the firms' fourth investment in Vietnam. She added that earlier it has invested in Circo, a start-up on co-working space in 2018, Sendo in 2019 and Kim An in 2020.

The similarities between Vietnam and Indonesia's startup ecosystems have led them to look for opportunities in potential areas like co-working space, lending, commerce and media, Irene was quoted as saying.

Indonesian fintech platform Kredivo has recently announced its presence in Vietnam by partnering with Phoenix Holdings, a company with a diversified portfolio in consumer, financial services, retail and technology sectors, to form Kerdivo Vietnam JSC.

According to Velery Crottaz, managing director of Kredivo, the launch of Kredivo in Vietnam, the first market outside Indonesia, is a milestone for the business this year.

Vietnam came as a logical choice given the low penetration of credit cards in the country and a rapidly growing middle class, he said.

Crottaz also mentioned e-commerce market which is growing very fast and the similarities in demographic and consumption patterns to Indonesia.

Kredivo is not only the Indonesian start-ups that have ventured into Vietnam. Gojek, Indonesia's very first unicorn, is expanding its operation in the country.  The startup has introduced GoCar- its four-wheel ride-hailing service – in HCM City to serve frontline health workers. It plans to roll out a cashless payment service by the end of this year.

J&T Express, another Indonesian unicorn, is also building up its presence in Vietnam to meet the e-commerce delivery demand. the Jakarta-based company boasts more than 1,900 post offices across Indonesia.

Irene from East Ventures said big cities of Vietnam and Indonesia like Jakarta, Hanoi and HCM City have pushed the digital adoption, adding that they might base on this characteristic to predict the directions for pouring investment in potential fields,

"We thought Vietnam's digital economy might be 3-4 years behind Indonesia but the gap might be closed relatively fast," she said.