India represents Vietnam's third largest rubber importer
Sunday, 16:00, 06/03/2022
VOV.VN - India imported 125,950 tonnes of rubber from Vietnam last year, making it the third largest rubber importer, according to the Indian Ministry of Commerce and Industry.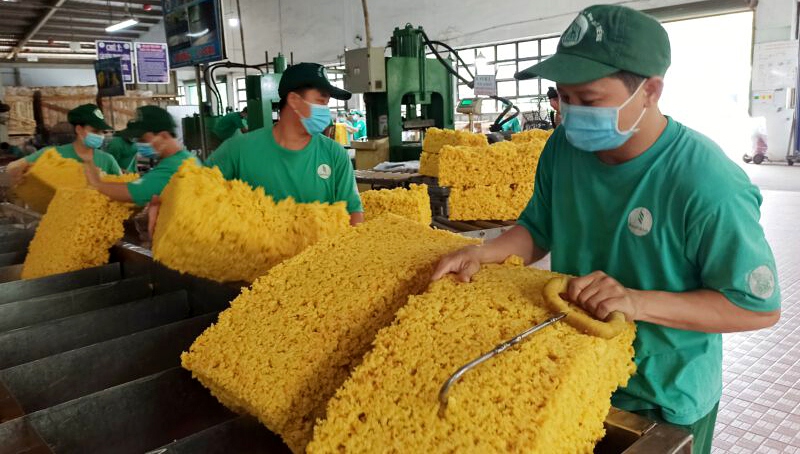 Last year saw India consume 1.2 million tonnes of rubber worth US$3.75 billion, up 34.8% in volume and 37.5% in value compared to 2020.
Of the total volume, 125,950 tonnes were shipped from Vietnam for US$243.56 million, representing year on year increases of 85.9% in volume and 142.3% in value.
Indonesia, the Republic of Korea, Vietnam, Malaysia and Thailand are the five largest markets supplying rubber to India. Notably, rubber imports from these markets grew strongly in both volume and value compared to the previous year.
The Indian Ministry of Commerce and Industry also reports this country imported 525,350 tonnes of natural rubber worth US$971.49 million, up 39.1% in volume and 78.9% in value.
Vietnam was the second largest market supplying natural rubber to India with 124,190 tonnes valued at US$237.35 million, up 84.9% in volume and 138.8% in value. \
Vietnam's natural rubber market share in India's total imports in 2021 accounted for 23.6%, increasing considerably from just 17.8% in 2020.