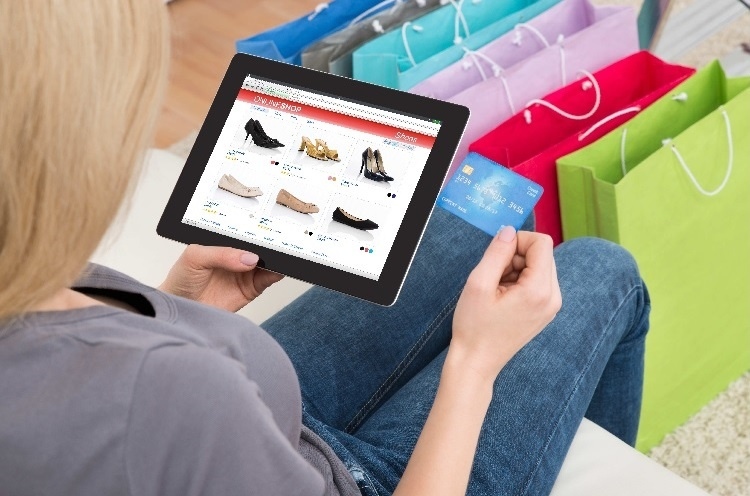 The rapid growth of e-commerce is driving unprecedented demand for e-commerce logistics services in Vietnam. However, the growth of the sector is constrained by regulatory obstacles that impede competition in this industry, reducing efficiency and driving up costs for businesses.
Ninja Van, established in Singapore, is one of Southeast Asia's fastest-growing last-mile logistics companies. After successfully operating in Singapore and Malaysia, Ninja Van entered the Vietnamese market on a trial basis in late 2016 and formally began operations in 2018. The company has quickly scaled up its presence in the country.
Despite its success, the group's Vietnamese CEO Dzung Phan told VIR that the company has encountered a few hurdles related to compliance and following the law in the logistics industry. Some companies provide e-logistics services without registering or registering under a different industry, which causes unfair competition and creates disadvantages for some registered companies.
Phan noted that shippers' travel regulations in various large cities such as Ho Chi Minh, Dong Nai, and Binh Duong have been somewhat unclear, with many shippers quitting their jobs. Most must wear badges with photos and armbands, as well as provide health declarations. Meanwhile, they are still asked questions about the ambiguous interpretations of what constitutes essential goods. "The challenges make delivery speed and cost competitiveness extremely difficult," Phan explained.
Likewise, regulatory volatility has become more apparent during the pandemic, rubbing salt into the wound for many delivery firms. E-commerce logistics were delayed for several weeks when Ho Chi Minh City limited technology-based shippers' movements within the same district. To be able to offer their services, many shippers have taken daily tests in high-risk areas.
Last week, the city decided to ease the movement restrictions by allowing shippers to move between districts. However, a concern remains whether shippers would be able to move between high-risk and low-risk areas while complying with the city's daily testing regulation.
Beside these regulatory challenges during the pandemic, the competition is getting fiercer between private and stated-owned enterprises (SOEs). Ruben Maximiano, a senior competition expert at the Organisation for Economic Co-operation and Development (OECD), told VIR, "Small-package delivery services are relatively new. At first, this was done by SOEs, which mainly provide postal services. The market has been progressively open for competition with the entrance of private enterprises. To promote development of the sector with new products and delivery times, we need regulations that allow as much competition as possible."
According to Maximiano, the OECD supports a level-playing field in which SOEs and private companies can compete on the same terms. "Specific privileges should not be given to only SOEs in the market," Maximiano stated.
As such, it is important to ensure that rules are in place to ensure that SOEs will not be able to transfer profits when competing with private companies. "One risk for small- and medium-sized enterprises in the last mile delivery sector is that SOEs could be favoured by regulations. We propose these functions should be separate. We should allow more companies to participate in the rising e-commerce delivery market in the region and Vietnam," he said.
An OECD report released on September 9 pointed out that several SOEs are among the largest players in their respective small-package delivery markets in ASEAN, particularly in the business-to-customer segments, as they can leverage their extensive networks. Vietnam Post and Viettel Post are examples in Vietnam. Private companies operating in the market include the likes of GHN (Fast Delivery), BEST Express Vietnam, GHTK, J&T Express, and Ninja Van. The market is projected be worth US$2.44 billion by 2027, registering a compound annual growth rate of 22.4%, according to the Vietnam Express Delivery Services Market report published by Allied Market Research on September.
Meanwhile, a wave of e-commerce logistics startups is threatening to the growth of SOEs. Tran Trung Hung, general director of Viettel Post, said, "We have to reinvest not only in technology but also in infrastructure. In Vietnam, foreign logistics enterprises are controlling the majority of the goods flow. If we don't change and stretch ourselves, one day, Vietnamese businesses will disappear."
Maximiano proposed that policymakers should keep regulatory costs low, without putting too much pressure on companies. The market could also be split into some companies specialising in fast deliveries of under 30 minutes, while other would focus on one-day deliveries.
"In the end, it allows the market to serve more customers with diverse options - not only the time of delivery but also the prices customers are willing to pay. Competition can reduce costs and increase delivery speed – something very positive for the market," Maximiano said.