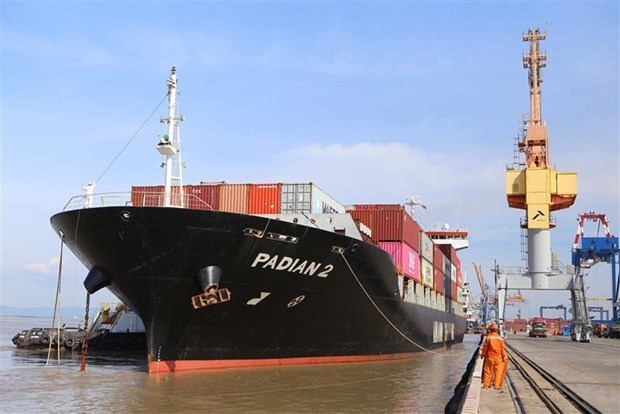 They are the MAERSK NUSSFJORD of Panama which measures 171.93m in length, with a capacity of nearly 30,000 tonnes, and the Singaporean-flag MAERSK VALENCIA, with a capacity of over 23,000 tonnes, along with the PADIAN 2 carrying goods of 1,100 TEUs.
The arrival of the three vessels was among activities at Hai Phong Port marking the 30th year of Maersk's operation in the Vietnamese market.
In August, Hai Phong Port handled goods totalling 7.49 million tonnes and received 164 vessels, including 91 container ships.