Fishery sector committed to combating IUU fishing
Saturday, 18:36, 23/10/2021
Over the past four years, the Vietnamese Government, associations and businesses in the fishery sector have made efforts to carry out recommendations of the European Commission and have its "yellow card" warning against illegal, unreported and unregulated fishing lifted.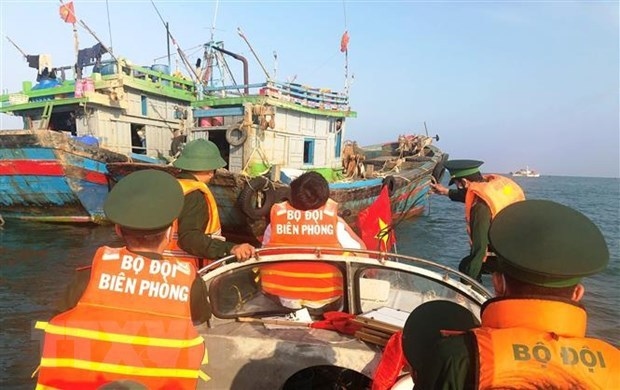 Addressing a conference on October 23, Nguyen Thi Thu Sac, Vice President of the Vietnam Association of Seafood Exporters and Producers (VASEP) and head of the VASEP Marine Product Committee, revealed Vietnam's aquatic product exports reach nearly US$9 billion a year.

She, however, pointed out limitations in the management and exploitation of aquatic resources, which have yet to fully meet relevant legal regulations.
Violations in fishing regulations should be quickly handled to remove the "yellow card" issued by the European Commission (EC) in 2017, Sac said, adding that such violations would be threats to the fishery sector's sustainable and responsible development.

She also warned that once the EC imposes a "red card", Vietnamese seafood will not be allowed to enter the EU market, and the sector would loose around US$387 million each year.

VASEP Deputy Secretary General Nguyen Hoai Nam said VASEP's illegal, unreported and unregulated (IUU) control board will work to maintain results recorded over the past four years, and deal with the limitations.

The communication work will be stepped up to raise public awareness of fishing regulations, he said, stressing the aim of ending violations in foreign waters at the end of this year, and have the "yellow card" removed in 2022.