Eight export items bring in nearly US$235 billion
Friday, 12:45, 31/12/2021
VOV.VN - Eight Vietnamese commodities raked in roughly US$235 billion from export in 2021, making up two thirds of the country's total export turnover for the year, according to the General Statistics Office (GSO).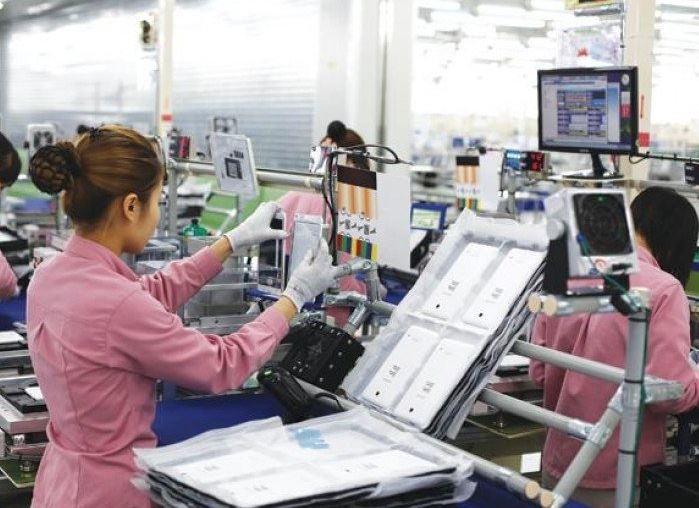 It's noteworthy that these items earned US$10 billion each from export, said the GSO.
Phones and components took the lead, registering US$57.5 billion, up 12.4% year on year, followed by electronics, computers and equipment with US$51.1 billion.
In addition, machinery, equipment, tools and other spare parts brought in US$38.3 billion, timber and wood products US$14.8 billion, means of transport and spare parts US$10.7 billion, and iron and steel US$11.8 billion.
The total trade value of goods surged by 22.6% from the same period last year to reach US$668.5 billion, of which exports and imports increased by 19% and 26.5%, respectively.
There were 35 items with an export value of over US$1 billion each, accounting for approximately 93.8% of the total export turnover.
A significant proportion of export turnover came from a number of key commodities produced by foreign-invested businesses, including phones and components, electronics, computers and components, equipment, tools and spare parts, textiles and garments and footwear of all types.
Meanwhile, Vietnam spent US$332.25 billion on imports, an increase of 26.5% compared to the previous year, of which 47 items fetched an import revenue of over US$1 billion each, representing 94.1% of total import turnover.
Vietnam also racked up a trade surplus of US$4 billion this year, the sixth year in a row, contributing to improving the balance of payments, stabilising the macro-economy and the monetary market, and raising foreign exchange reserves.