EC to review Vietnam's efforts against IUU at online meeting
Tuesday, 19:31, 05/10/2021
A delegation from the European Commission (EC) will convene an online meeting with the Directorate of Fisheries on October 27 to review Vietnam's efforts against illegal, unreported and undocumented fishing (IUU), said the directorate's Deputy General Director Nguyen Quang Hung.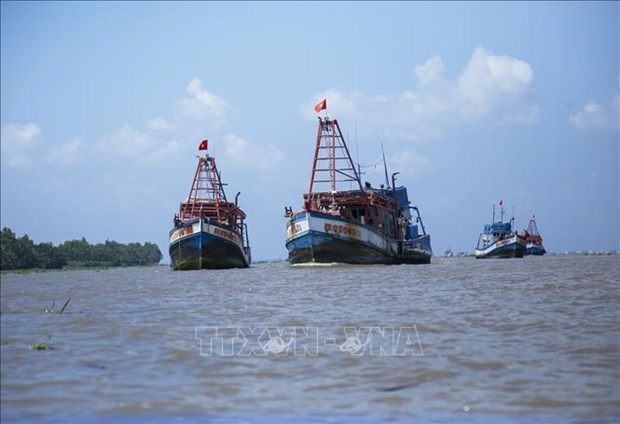 During a regular press conference of the Ministry of Agriculture and Rural Development on October 5, Hung said the Directorate of Fisheries already sent a report on Vietnam's work to end IUU over the past years to the EC.
Over the past nearly four years, Vietnam has implemented many measures from the central to local levels, with the involvement of ministries, agencies and the media, he said, adding that this year, Deputy Prime Minister Le Van Thanh , head of the National Steering Committee on IUU, convened a meeting on the implementation of such measures, and Prime Minister Pham Minh Chinh also chaired an online meeting on the issue. 

The official said with the drastic involvement of ministries and agencies, Vietnam expects to have the "yellow card" warning of the EC lifted by 2022-2023.
Hung added that if communes deliver on their commitment of ending fishing vessels' violations in foreign waters by December 31, 2021, the country can focus on existing problems inside the country and solve them within 2022. 
In its draft project on IUU prevention and control, the Directorate of Fisheries also set the goal of having yellow card removed by 2022-2023.

At the press conference, Deputy Minister of Agriculture and Rural Development Phung Duc Tien said a meeting will be held in late October to focus on ways to intensify all four groups of measures. He also highlighted the important role of the media to raise public awareness of the issue, as well as the need for strict punishment of violations related to IUU.