Durban represents potential gateway for local goods to enter South Africa
Friday, 15:35, 15/07/2022
VOV.VN - A delegation of the Vietnamese Embassy in South Africa led by Pham Thanh Hai, first secretary in charge of the Vietnam Trade Office in South Africa, held important working sessions in Durban as part of efforts to open up new prospects for direct trade connectivity between the two countries.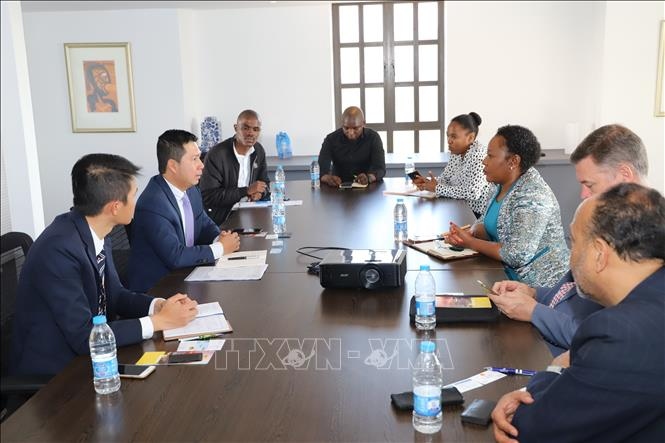 The working sessions are part of the wider efforts in the Vietnam-South Africa trade promotion programme and the active implementation of the results of the recent fifth meeting of the Vietnam-South Africa Intergovernmental Partnership Forum being held from July 10 to July 13.
Working alongside the Durban Chamber of Commerce and Industry, which was originally founded in 1856 and is one of the oldest and largest chambers of commerce in Africa, the Vietnamese side introduced the country's market potential and opportunities for direct commercial links between firms from both nations.
As a gathering place for more than 3,500 local businesses from across all manufacturing sectors, Palesa Phili, Chief Executive Officer at Durban Chamber of Commerce and Industry (DCCI), affirmed her agency's readiness to act as the focal point of joint ties. This is in addition to co-ordinating with the Vietnam Trade Office and the Vietnamese Embassy in South Africa in a bid to promote more direct connections between enterprises of the two countries.
During the course of the meeting with leaders of the SPAR supermarket chain in KwaZulu-Natal province of SPAR Group Ltd. of South Africa, Hai introduced some promising Vietnamese products that can meet the requirements of the South African market, such as coffee, pepper, dried fruit, rice paper, and instant noodles.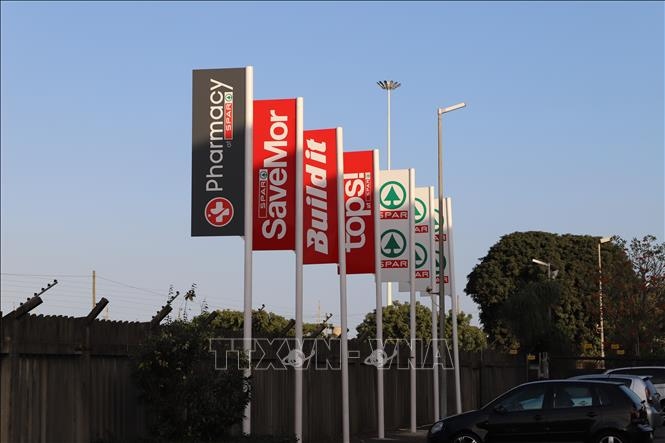 A representative of SPAR's leadership said that he is willing to work directly with Vietnamese manufacturers and suppliers due to their ability to bring promising Vietnamese products to South African consumers.
Boasting a network of over 2,400 stores with brands such as SUPERSPAR, SPAR, KWIKSPAR, SPAR EXPRESS, PHARMACY at SPAR, TOPS at SPAR, and SAVEMOR across South Africa, the SPAR South African group offers a wide range of goods. This includes food and consumer goods, beverages, and pharmaceuticals with good quality and at affordable prices to serve many different consumer market segments in South Africa.
With more than three million inhabitants, the city of Durban in the province of KwaZulu-Natal located on the east coast of South Africa is well known as one of the leading tourist attractions in South Africa and the wider region.
Durban also owns one of the oldest and busiest ports in South Africa, with nearly 65% of the country's imports and exports being handled there.
This represents the largest container port in South Africa and holds fourth position in the whole of Africa, with the site serving to connect Asia - Europe - Africa traffic between the Indian Ocean region, the East, and South Africa.
Through the network of road and rail connections, goods from Durban's port can also be transported to all provinces across South Africa and many other regional countries such as Eswatini, Mozambique, Lesotho, and Namibia.