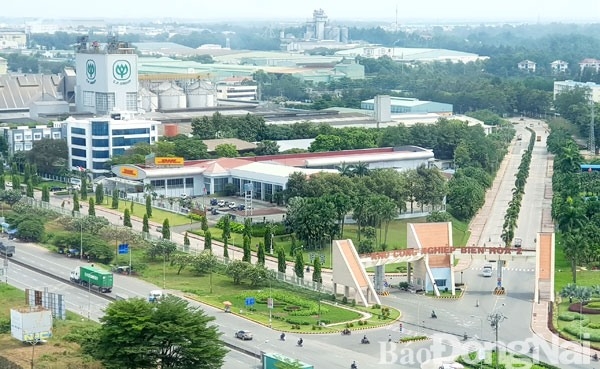 Investment licences were granted to 11 new projects with a total registered capital of US$220 million, while 20 existing projects added US$100 billion to their investment capital. The Republic of Korea, Japan, Taiwan (China), China and Singapore were the largest foreign investors in the locality.
To date the Republic of Korea, Taiwan (China), Japan, Singapore, China, Thailand and British Virgin Islands have poured investment worth US$1 billion each into Dong Nai.
In 2021, Dong Nai aims to attract US$700 million in FDI. There are currently 1,190 active projects with a total registered capital of US$24.3 billion at its industrial zones.
These projects specialize in such industries as machinery, equipment, and electronic component manufacturing, garment & textile, footwear, and plastics, with one fifth of their outputs for domestic consumption and the remainder for export.
Economic experts believe in the next five years, Dong Nai will be chosen by FDI groups to invest in or expand their business in some fields like manufacturing and processing industries, trade and services, and technical infrastructure.
Dong Nai is revising its land-use plans for 2021-2030 to facilitate local and foreign investment. It has so far developed 39 industrial zones covering a total area of nearly 19,000 hectares.
Chairman of the Dong Nai People's Committee Cao Tien Dung says, apart from industrial production, in the 2021-2025 period the province will call for foreign investment in farm produce and food processing, ecotourism and convalescence,  logistics,  trade and services,  and urban development. Land-use plans will be announced soon, making it easier for FDI businesses to undertake their projects.
In its 2021-2025 development plan, Dong Nai has set targets of recording a gross regional domestic product (GRDP) growth rate of more than 8.5% annually, maintaining its industry and services to GRDP ratio at over 90%, and raising its per capita income to over US$8,000 by the end of 2025. To achieve the targets, the province aims to mobilize VND500 trillion worth of social investment and attract US$6-8 billion in foreign investment in the next five years.