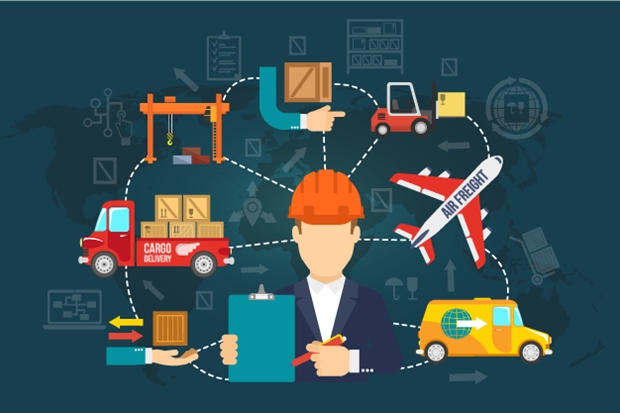 Of the 4,000 existing logistics firms, 95% are small- and medium-sized enterprises (SMEs), and Vietnamese ones only account for 20% of the market share.
Statistics of the Vietnam Logistics Business Association (VLA) showed that COVID-19 has forced 15% of logistics companies to suffer a 50% reduction in revenue, and more than half of them to cut down 10%-30% of services compared to 2019.
In such context, information technology (IT) application and digital transformation are considered urgent solutions for logistics firms. To maintain operations, they have stepped up IT application and e-commerce.
Dr Vu Tien Loc, member of the National Assembly's Committee for Economic Affairs, said that logistics cost in Vietnam remains high compared to others in the region and the world. This delivers a blow to firms' competitiveness and the economy as a whole.
To address this issue, administrative reforms are necessary, along with stronger infrastructure investment and especially new technology and digital transformation application in the sector.
VLA Vice President Dao Trong Khoa underlined that logistics businesses need to foster digital transformation, blockchain applications and artificial intelligence to build a digital platform integrated with current logistics technologies so as to reduce costs.
As a large number of logistics firms only handle some parts and services, they face difficulties in investment in and use of suitable software, said VLA President Le Duy Hiep, adding that the firms should implement digitalisation from fundamental tasks.
Given that most of firms in the sector are SMEs and lack financial sources, there must be incentives and loans to support them in digital transformation and solutions, experts said.
Digital transformation has become an urgent task to help logistics firms recover and develop in order to safely live with COVID-19, and authorities have been called on to complete a legal framework in this regard.