Deputy PM pins hopes on green growth and sustainable development
Monday, 17:37, 26/09/2022
VOV.VN - Deputy Prime Minister Vu Duc Dam expressed his great expectations on the nation's green growth prospects and sustainable development at the Horasis India Meeting 2022 which was held on September 26 in the southern province of Binh Duong.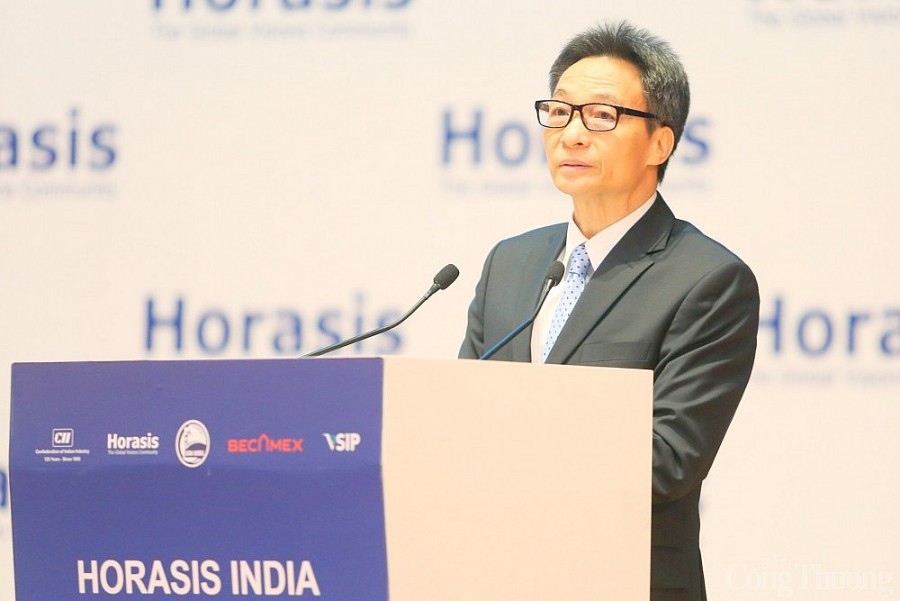 Vietnam an ideal destination for foreign investors
In his speech at the meeting, Deputy PM Dam said after nearly four decades of renovation, the country has recorded great achievements of historical significance. This includes the size of GDP increasing 100 times from US$4 billion to nearly US$400 billion this year.
The nation always puts the people at the centre of its policies, makes them the subject in the development process, and citizens are the most important part of dynamic economic linkage networks.
Based on 15 free trade agreements (FTAs) signed with about 60 partners, the country continues to be an ideal destination for foreign investors.
According to Deputy PM Dam, as soon as the pandemic was brought under control, the nation swiftly moved to open up, bringing production and business activities back to normal.
Macro-economic activity remains stable, inflation has been brought under control at a low level, coupled with major economic balances.
Vietnamese GDP growth this year is forecast to reach 7%. "Many prestigious international organizations such as Moody's, Fitch or Nikkei Asia have positively assessed the prospects for the nation's economic recovery and development. Obviously, in challenges, Vietnam have found plenty of opportunities to rise up, even make a strong breakthrough," said Deputy PM Dam.
In order to meet the aspirations of becoming a developed and high-income country by 2045, the Vietnamese Government is consistent and affirms its view that the foreign-invested economic sector represents an important component of the national economy.
Accordingly, many policies aimed at attracting investment and creating favourable conditions for long-term development of foreign enterprises have been adopted.
In particular, the country is fully committed to creating the best business environment possible as it seeks to raise standards.
Vietnam therefore advocates selective investment attraction and co-operation, making quality, efficiency, technology, and environmental protection the main evaluation criteria, while prioritising projects relating to high technology, innovation, research, and development.
The country is ready to create favourable conditions for local businesses to engage in the value chain, promote the digital economy, green economy, circular economy, whilst actively contributing to sustainable development.
Convergence of resources, promoting green growth, and sustainable development
Deputy PM Dam highlighted the Horasis India Meeting 2022 as a practical event in celebration of the 50th anniversary of both nations' diplomatic relations which started in 1972.
"India and Vietnam have always enjoyed sound relations. We are pleased to see that the comprehensive strategic partnership between the two countries is developing very well on all pillars, especially economic, trade and investment cooperation at the national and local levels," the Deputy PM said.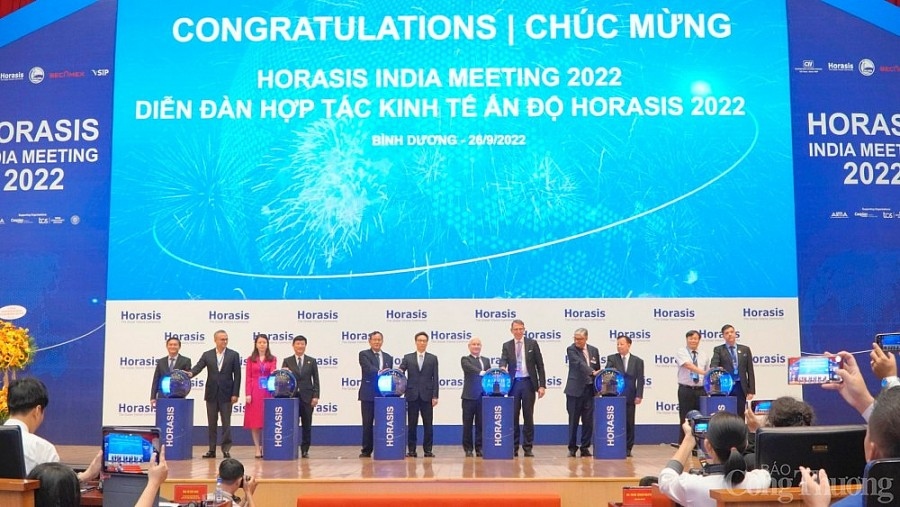 Following those achievements, "The meeting held this time is an opportunity for the governments and businesses of the two countries to share visions, ideas and action plans for cooperation and development, have access to knowledge, and grasp the trends of the times, and advanced technologies for socio-economic development," said Deputy PM continued.
In order to promote trade, attract greater investment, and expand ties between Vietnam, India, and the wider world, Deputy PM Dam gave some suggestions to leaders, CEOs, and leading experts, thus making it easier for them to discuss and contribute to the overall success of the meeting.
The Deputy PM also asked speakers, CEOs, and experts to devise solutions aimed at pooling resources, promoting green growth, and sustainable development, thereby making the nation an important bridge between India and Southeast Asia and other Asian regions.
"This forum will be a prime opportunity for parties to share their vision, seek opportunities, strengthen co-operation, and promote the spirit of overcoming challenges, seizing upon new opportunities for comprehensive development," Deputy PM Dam believes.
Within the framework of the event, a Memorandum of Understanding (MoU) was signed for further co-operation in innovation and sustainable development between Becamex Corporation and the Confederation of Indian Industry.
According to the details set out in the MoU, both sides have established and developed commercial links. In particular, the main focus is on areas such as information technology, healthcare, electronics, capacity development promotion through Centers of Excellence, and projects on innovation and sustainable development.