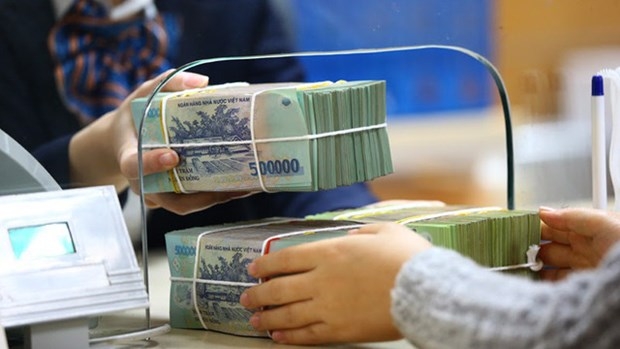 In a letter sent to the Prime Minister, the Ministry of Finance, the State Bank of Vietnam (SBV), the Ministry of Planning and Investment, and the Party Central Committee's Economic Commission, VAFI said currently, many global and regional countries list deposit interest rates at zero percent per year.

Some countries are even maintaining negative deposit interest rates to ensure an extremely low lending rate of only 2-5% to promote the development of the business system and the stock market besides helping low and middle-income people buy houses and spend on necessary consumption to ensure social security.

Other ASEAN countries such as Thailand, Philippines, Malaysia and Singapore also list interest rates of 0% per year for short-term local currency deposits and 0.2-0.7% per year for long-term deposits.

In Vietnam, interest rates for short-term and medium-term VND deposits are at 3.5-6.2% per year, very high compared to the above countries. The high deposit rates lead to high lending rates as a domino effect, causing a great disadvantage for the domestic business community and a large number of low- and middle-income consumers.

VAFI attributed the high interest rates to a lack of solutions to direct savings and idle cash to flow into investment channels that aid the economy instead of the real estate and foreign currency markets.

According to VAFI, Vietnam has many advantages, such as political stability, high-speed economic development, double-digit export growth and a large amount of remittances, to enable it to quickly lower the deposit interest rate to 0%.

Based on such advantages, to gradually lower the deposit interest rate to 0%, VAFI proposed that the Ministry of Finance urgently map out the Law on Property Tax that is expected to limit speculative cash flowing into the real estate market.

At the same time, to control and stop land prices from increasing, it is necessary to apply progressive property tax for second homes onwards. The tax can be low at first, but enough to prevent speculative cash flows, and then gradually increase to high rates like other countries.

According to VAFI, the measures are a prerequisite for quickly lowering deposit interest rates.

Besides, the Government should direct idle cash to flow into the bond market with low mobilising interest rates at less than 2% per year. The banking system therefore will be able to mobilise huge and long-term capital, which will help it offer medium and long-term loans with low interest rates of below 5%.

In addition, when deposit interest rates drop sharply, to prevent some of the idle cash from flowing into foreign currency speculation, the central bank should issue a policy on paying fees for foreign currency deposits at banks to ensure a stable exchange rate policy and macroeconomic balance.

However, banking expert Can Van Luc told Vietnam News it was not feasible to lower the deposit interest rate to 0% in Vietnam.

Luc said it was irrational to compare interest rates of Vietnam with other countries as Vietnam is rated a higher risk by international credit rating agencies such as Standard & Poor's (S&P) than other countries.

The higher risk a country is exposed to, the higher interest rate it has to offset that risk, he said.

According to S&P, Vietnam ranks BB while Indonesia and Philippines are BBB; Thailand, BBB ; Malaysia, A-; China, A ; South Korea, AA; and Singapore, AAA.

In addition, Vietnam's inflation is much higher than those countries so the deposit interest rate must be higher than the inflation rate to lure depositors. Vietnam's consumer price index last year was 3.2% compared with 2% for the world, 2.5% for China and 1% of ASEAN 4. This year, Vietnam's inflation forecast is likely to be around 3.5%, while the rate of the world is expected at around 2.8%; China, 1.8% and ASEAN 4, around 2%.

Assuming Vietnam could lower the deposit interest rate to 0% while the inflation is still around 3.5%, local people would not deposit their idle money in banks, but pour it into other more attractive investment channels, causing the banking system to suffer liquidity risks and fail to meet the credit needs of the economy, Luc said.