Chance for local rice to penetrate Nordic region amid growing demand
Wednesday, 11:08, 27/04/2022
VOV.VN - Rice remains one of the Vietnamese products which is most popular among Northern European consumers, creating plenty of opportunities for this product to penetrate the Nordic region amid growing market demand.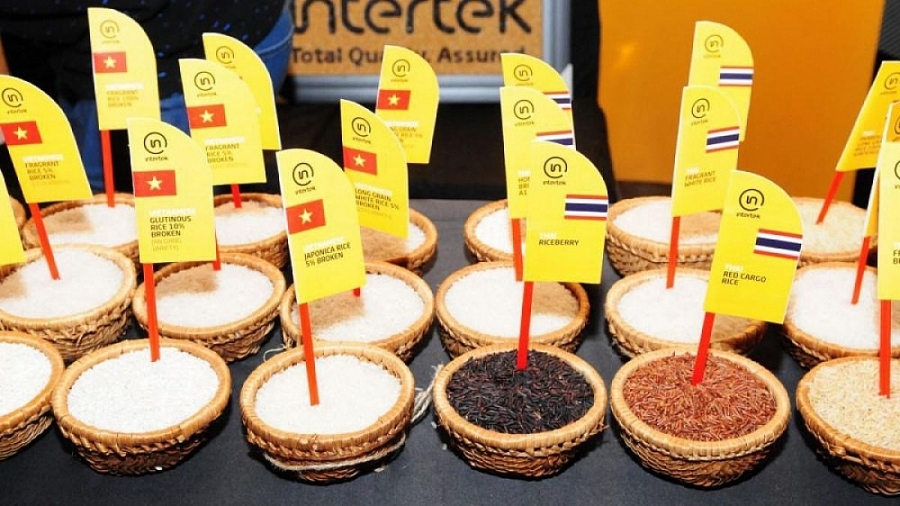 According to information given by the Vietnam Trade Office in Sweden and the Nordic market, this market's rice imports are anticipated to increase over the coming years due to Europe not being fully self-sufficient with regard to the item.
The region only meets roughly 60% of its production needs, making it necessary to import 1.8 million tonnes of milled rice. Under the EU Agriculture Outlook for 2020 to 2030, demand for imported rice will go up until 2030, with imports likely to grow by around 250,000 tonnes over the next decade.
Nordic countries must rely on imported rice which is not grown in the region. In 2020, they imported 147,718 tonnes of rice worth US$186.52 million, of which imports from within the EU stood at US$99 million, duly accounting for roughly 53% of total import turnover in the region.
With regard to the type of rice, the Vietnam Trade Office in Sweden said that Europe mainly produces Japonica rice, approximately 75%, and most of it is produced and consumed in Southern Europe. However, in the Nordic region, the traditional Asian variety Indica remains more popular, including long-grain and fragrant rice varieties such as Bastima and Jasmine.
Nordic nations typically import milled rice. In 2020, their total import turnover of milled rice stood at US$159.11 million, making up 85.3% of the total rice import turnover of these countries.
Products that are considered to be particularly attractive to the European market in general and the Nordic market in particular include milled or milled long grain Indian rice, such as Basmati rice.
At present, Basmati is the most popular specialty rice in Europe, with this fragrant rice being much sought after by a lot of European consumers. The majority of brown rice imports and import growth have come from basmati varieties.
"Another way to differentiate from other suppliers is to add product labels. Labels such as organic products and fair trade are recognisable to consumers and can add value to a product," the trade office recommended.
Specialty rice varieties such as fragrant basmati and jasmine rice, risotto rice, and paella rice, and to some extent coloured rice, are now traded through official channels.
Consumption of specific varieties is at its highest in traditional markets. For example, Vietnamese rice is often sold in Asian foodstuff stores, or Vietnamese foodstuff stores.
With the increasing integration of different countries, European and Nordic consumers are increasingly gaining access to transnational foods.
Sustainability in rice production will become standard in the future as there is increasing interest in sustainable rice production.
Rice therefore has a higher chance of being accepted in Europe providing it is grown sustainably. However, according to some industry sources, organic rice can also be considered sustainable, showing stronger growth than traditional rice.