Central bank, police officials warn against investment in forex trading floors
Wednesday, 09:29, 03/03/2021
Officials from the State Bank of Vietnam (SBV) and the Ministry of Public Security have warned that investment in foreign exchange (forex) trading floors is extremely risky and not protected by the country's law.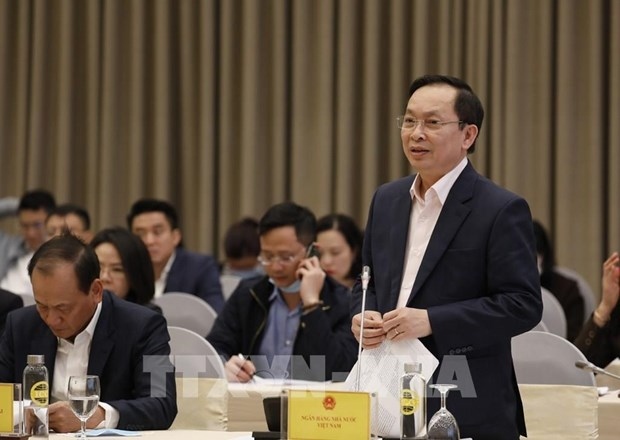 During the Government's regular press conference on March 2, SBV Deputy Governor Dao Minh Tu said only credit organisations licensed by the SBV are allowed to supply services related to the exchange of foreign currencies or derivatives. Therefore, forex trading floors are currently operating out of line with Vietnam's legal regulations.
About the case related to Trinh Xuan Thanh at the Vietnam Oil and Gas Group (PetroVietnam) and the PetroVietnam Construction Joint Stock Corporation, Chief of the Office of the Ministry of Public Security and its spokesman Maj. Gen To An Xo said Thanh was sentenced to 14 years in jail for "intentionally violating the State's regulations on economic management, causing serious consequences" and life imprisonment for "asset embezzlement". 
During the process of investigation and court hearings, over VND73 billion was also reclaimed, together with many other assets and bank accounts. 
He added that several images of unclear origin recently released by several opposition individuals and organisations have hurt the prestige of the public security sector and other relevant agencies, causing misunderstanding among the public. 

Xo also informed that the case involving the Hoan Cau Co. Ltd. has been temporarily suspended due to the lack of judicial assistance from the US Department of Justice and the court's decision recognising the ownership of inheritances from Tran Thi Huong, the late founder of the company.