Brand Finance announces Top 50 Vietnamese brands
Thursday, 11:42, 22/09/2022
VOV.VN - The list of the 50 most valuable brands in the nation has been released by the UK-based Brand Finance, with Viettel, VNPT, and Vinamilk among the top three.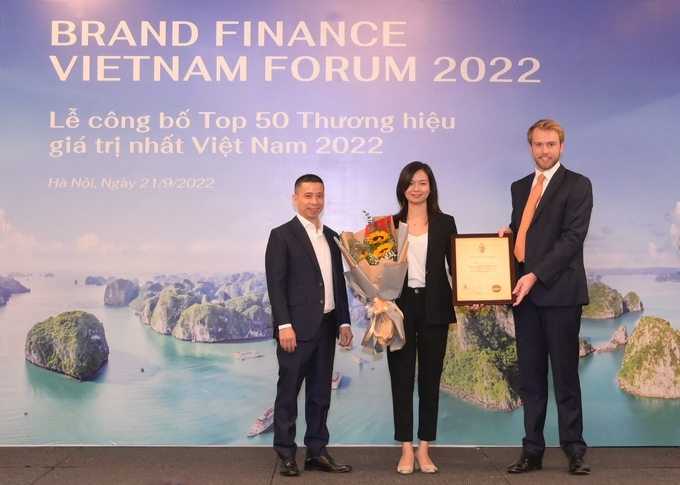 This marks the seventh time that Brand Finance, in co-operation with Mibrand Company, has announced a list recognizing the development and growth of leading Vietnamese brands.
The brand value of the Top 50 local firms totaled US$36.6 billion, an increase of 36% compared to the previous ranking done in 2021. 
The list highlights that the telecommunication industry ranked first with a total brand value of US$13.1 billion, followed by the banking industry with US$8.5 billion and the food industry with US$3.4 billion.
Viettel topped the list of the most valuable brands for the seventh consecutive time with a brand value of US$8.8 billion, followed by VNPT with US$2.858 billion, Vinamilk with US$2.814 billion, and Vinhomes with US$2.38 billion.
Rounding off the leading 10 firms are VietinBank with US$1.06 billion and Techcombank with US$945 million.
Annually, Brand Finance announces the values of more than 57,000 brands from around the globe.
Some of the top annual reports by the marketer include Top 500 Global Brand, Top 500 Banks, and the National Brand Report.
These reports are widely published by several leadings media sites such as the BBC, CNN, CNBC, Bloomberg, The Economist, and The Wall Street Journal.