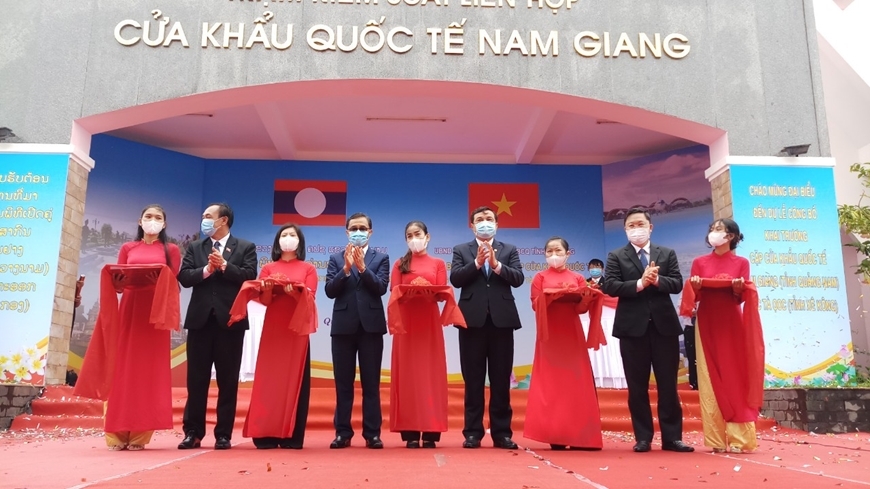 The opening of the Nam Giang-D­ac Ta Ooc border gate pair is believed to contribute to further developing the border gate system between both sides, along with opening up fresh co-operation opportunities.
These benefits will be seen in the field of economy, trade, investment, and tourism between the key economic regions in central Vietnam, along with other localities of neighouring countries of Laos and Thailand.
Furthermore, the two border gates will help draw additional international investors, thereby supporting the development of the East-West Economic Corridor (EWEC), as well as promoting the connection and formation process of ASEAN community.
The opening of the two border gates also represents an important political event regarding Quang Nam and Se Kong's joint efforts to reinforce the great friendship, special solidarity, and comprehensive cooperation between Vietnam and Laos as well as between the two provinces.
To mark the occasion, the Vietnamese Government donated a total of 100 tonnes of rice to local people in Se Kong province to help them ensure food stability amid the negative impact of COVID-19 pandemic.
In return, Se Kong province also gifted KIP100,000 to Quang Nam province as a contribution to COVID-19 prevention and control.