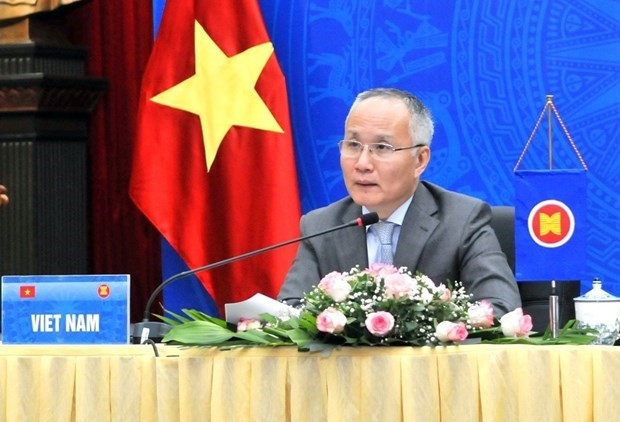 At the event, the council discussed a mid-term review of the AEC Blueprint 2025. Vietnam's Ministry of Industry and Trade acts as the agency holding the responsible for the implementation of the blueprint.

Participants also talked about the building of the post-2025 ASEAN vision, regional and global trends. They agreed to continue to strengthen inter-sectoral and inter-pillar coordination as well as cooperation with all components of the ASEAN Economic Community in building the vision to ensure inclusiveness and practical benefits for member countries, towards the goal of building a strong ASEAN Community as well as consolidating ASEAN's centrality in the Asia-Pacific region and in other regional linkages.

The implementation of Brunei's economic collaboration initiatives, the preparation for the upcoming summits, and Cambodia's orientations for building economic collaboration initiatives for 2022 were also tabled.  

Based on the results of the discussion, the conference approved a number of documents to be presented at the 38th and 39th ASEAN Summits, such as the Bandar Seri Begawan Roadmap on ASEAN digital transformation to accelerate the bloc's economic recovery and digital economy integration; an AEC circular economy development framework; and an ASEAN cooperation framework towards consolidating policies on micro-, small- and medium-sized enterprises.