Ample room to grow Vietnamese agricultural exports to Hungarian market
Monday, 11:59, 27/06/2022
VOV.VN - Vietnamese export turnover to Hungary has recorded impressive growth over recent years, with the total export turnover to the European nation in 2020 reaching US$1 billion, marking an eight-fold increase compared to 2016, according to Hungarian statistics.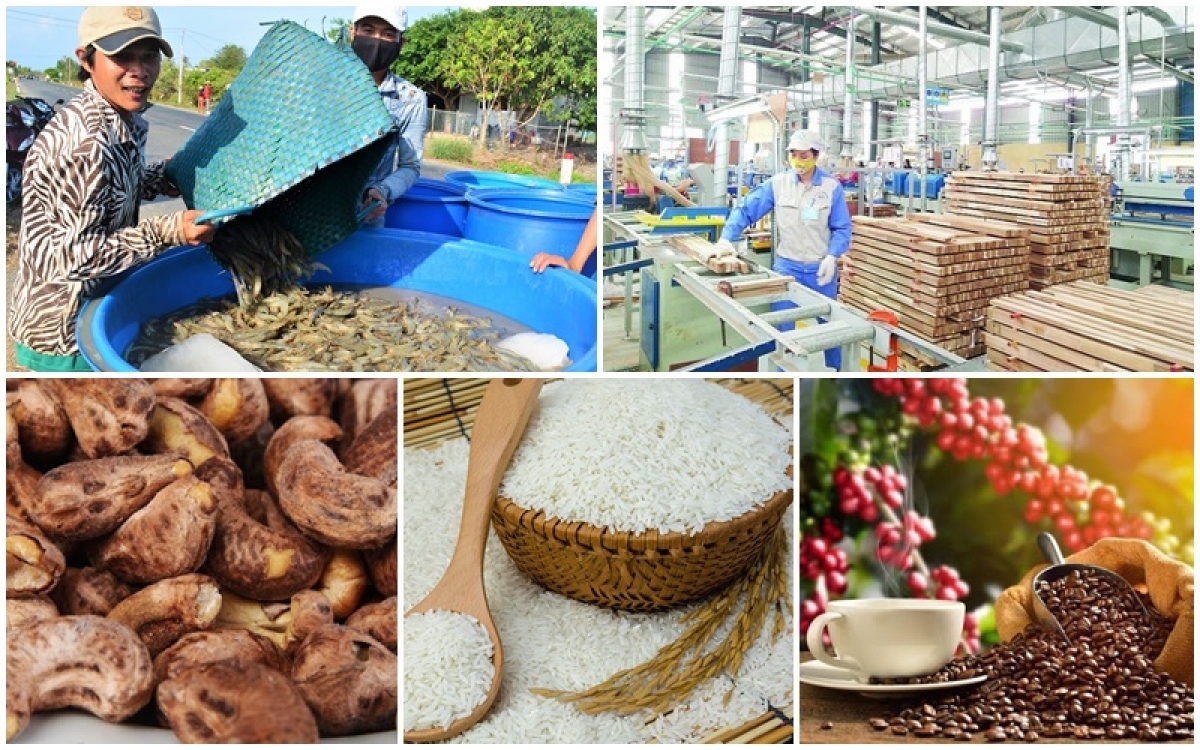 The past 10 months of 2021 witnessed Vietnamese export turnover to Hungary hit US$842.7 million, marking a rise of 5% on-year. These positive results can largely be put down to the strong growth of Vietnamese electronic components exported to Hungary over recent years.
In terms of the group of agricultural products and foodstuffs, despite Vietnamese export turnover to Hungary remaining low, there has been a remarkable growth recorded over recent years, with this being reflected in a number of key agricultural products.
In terms of processed coffee products, such as extracts and essences, the first 10 months of 2021 alone saw total export turnover fetch over US$7.1 million, up 85.6% from the same period last year.
Currently, the market share of Vietnamese processed coffee accounts for some 12.6% of Hungary's total import turnover of this product.
For cashew nut products, the country's total export turnover to this market reached approximately US$2.4 million in 2020, while its rice export turnover to the lucrative market increased to US$198,000 throughout the reviewed period.
The nation's rice market share makes up roughly 0.5% of Hungary's total import turnover of this item, whilst Hungary's annual import demand for this item stands at some US$40 million.
The nation's pepper exports to Hungary in 2020 reached US$335,000, a rise of 85% over the same period from 2019, while processed fruit and vegetable export turnover in 2020 rose to approximately US$245,000, marking an increase of more than eight times compared to 2016 and a rise of 181.6% compared to 2019.
Furthermore, the country's market share accounts for a very small proportion of the total import turnover of this commodity group to Hungary.
Due to the structure of the Central European nation's import market, Vietnam's main competitors primarily comes from EU countries such as Germany, the Netherlands, Austria, Italy, Poland, Slovakia, Spain, and France.
Despite facing stiff competition from these countries, several Vietnamese products boast good advantages, such as cashews, pepper, and coffee. With the current situation, these products are anticipated to maintain strong export growth to the Hungarian market moving forward.
Although it the Hungarian market is not a large market in the region, Hungary's import demand continues to increase each year, reaching around US$100 billion annually, of which, imports from Vietnam have been on a sharp upswing over recent years.
Moreover, the EU-Vietnam Free Trade Agreement (EVFTA) continues to open up further opportunities for Vietnamese businesses to develop, trade in goods, and investment in the EU market, as well as in Hungary, in the near future.