Ample room for Vietnamese tropical fruits to gain entry to EU market
Thursday, 17:19, 04/11/2021
VOV.VN - An increase in the import value of tropical Vietnamese fruits in recent years indicates a growing interest among European consumers.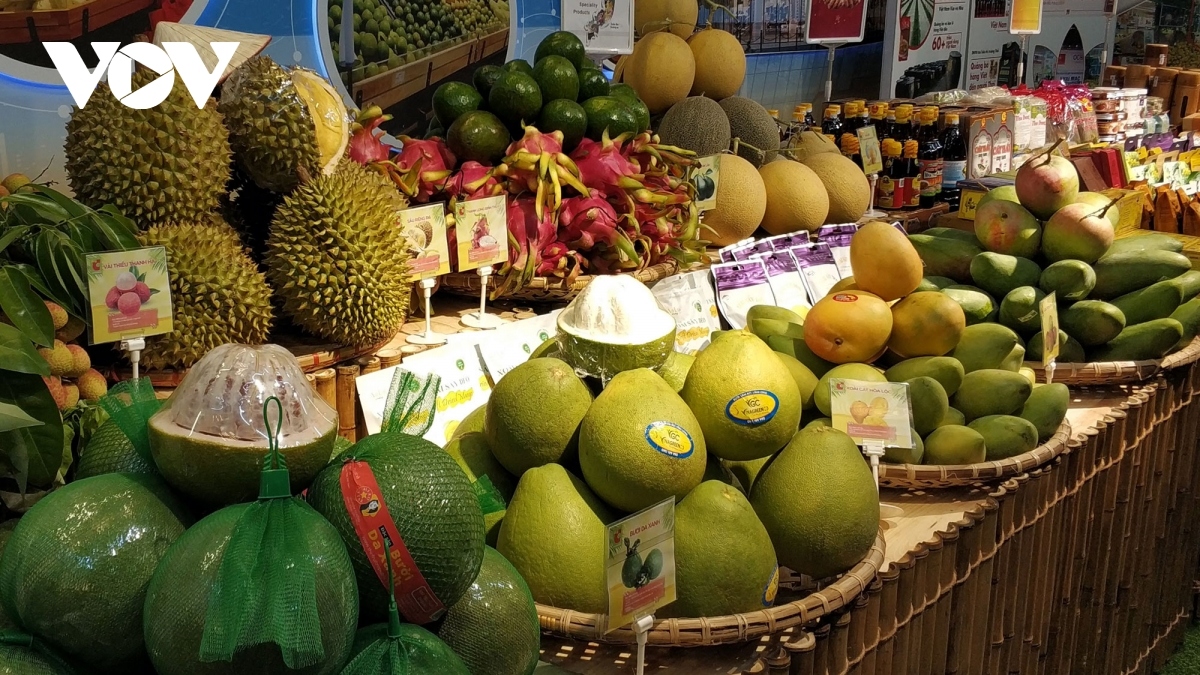 Certification for organic products, along with improved packaging, all of which will be shipped by air to increase the best shelf life of the items, will be some of the advantages for local fruit items.
The import value of fresh litchi, passion fruit, star fruit, and dragon fruit increased by 40% over the past five years to reach EUR142 million euros in 2019, while other tropical fruits grew by 21% to reach a total value of EUR202 million in 2019.
According to information collected by the Vietnam Trade Office in Belgium and the EU, consumers in the bloc are increasingly interested in imported fruits, with the majority of these items being imported into Nordic nations.
Tropical fruits that are increasingly popular within the EU include pomegranate, passion fruit, lychee, dragon fruit, rambutan, and star fruit.
In the retail sector, fresh fruit has always played an important role due to many retailers using tropical varieties to differentiate themselves and make a variety of fruit in stalls appear more appealing.
As recommended by the trade agency, it is important for tropical fruit exporters to have an attractive product and be able to provide high-quality products.
Most notably, fruit exporters to the EU must meet consumer expectations in order to have a healthy, clean, sustainable, and pesticide-free product.
Once the quality of fruit is consistently guaranteed, it will help products reach a wider array of customers after being transferred from specialised distribution channels to supermarkets and retailers in general.
The trade office also suggested that exporters make use of smart fruit preservation technologies in a bid to reduce food waste and prevent infectious diseases.
Since some Latin American and Asian countries such as Colombia and Vietnam enjoy a rich supply of tropical fruits, in order to compete, exporters must be able to supply high-quality products at specific times of the year. This is in addition to finding buyers who are familiar with the product's unique characteristics and market segments.
As a means of making greater inroads into the EU market, tropical fruit exporters must fully comply with general requirements for fresh fruit and vegetables.
Pesticide residue is one of the key issues faced by fruit and vegetable suppliers. Indeed, if tropical fruits contain more pesticides than permissible level or contaminants, such as heavy metals, then they will be immediately withdrawn from the market, the trade office warned.
Currently, major retailers in some EU member states such as Germany, the Netherlands, and Austria, make use of more stringent maximum residue levels (MRLs) than those set out in EU law.
However, other channels, such as wholesalers and food services, pay more attention to the appearance and taste of products and follow general EU guidelines.
Therefore, exporters must look into relevant MRLs for tropical products by consulting the EU's MRL database.
Furthermore, during the production process it is necessary to reduce the amount of pesticides by applying integrated pest management (IPM) in production, as this represents an agricultural pest control strategy that includes the practice of farming and chemical management.
Exporters are required to strictly follow phytosanitary regulations, with exported fruit products must possessing a phytosanitary certificate before being brought into the EU.
Moreover, it remains necessary to maintain high-quality standards as well as paying close attention to the preservation of safe and intact products during the transportation and handling process in a bid to ensure that the fruit is in good condition in the export market.