Airports serve nearly 45.5 million passengers over five-month period
Friday, 17:33, 26/05/2023
VOV.VN - Airports nationwide served a total of 45.5 million passengers during the first five months of the year, up 37.8% compared to the same period last year, according to the Civil Aviation Authority of Vietnam (CAAV).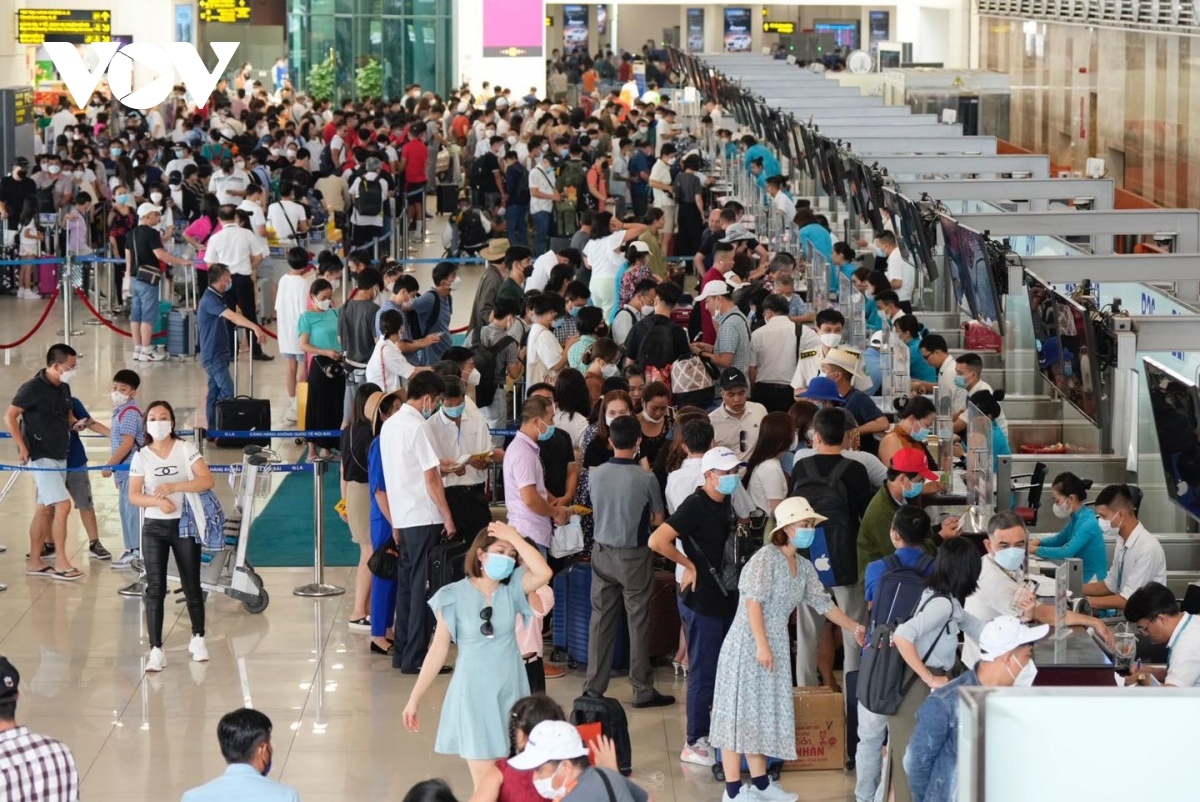 Of the total there were 12 million foreign and 33.4 million local passengers, marking year-on-year increases of 679.6% and 5.7%, respectively.
In May alone airports across the country served nine million passengers, up 3.2% compared to the previous month.
Vietnamese airlines carried 22.4 million passengers during the reviewed period, an increase of 36.9% compared to the same period last year, according to the CAAV.
In May, they served 4.46 million passengers, up 3.3% month on month.
Vietnam Airlines witnessed revenue doubling year on year to VND23.5 trillion. However, the national flag carrier still posted a post-tax loss of VND37.33 billion.
VietJet's air transport revenue reached VND12.88 trillion, whilst its after-tax profit stood at VND168 billion, increasing by 286% and 320% year on year, respectively. Ancillary revenue, in particular, was reported at VND4.31 trillion, accounting for more than 33% of the total revenue.