Imago Work and a story of an American family in Hanoi
Monday, 17:29, 23/11/2020
VOV.VN - An American woman whose son was born with Down syndrome has set up Imago Work project in Vietnam, to provide vocational training and job placements for young people who suffer from developmental disabilities.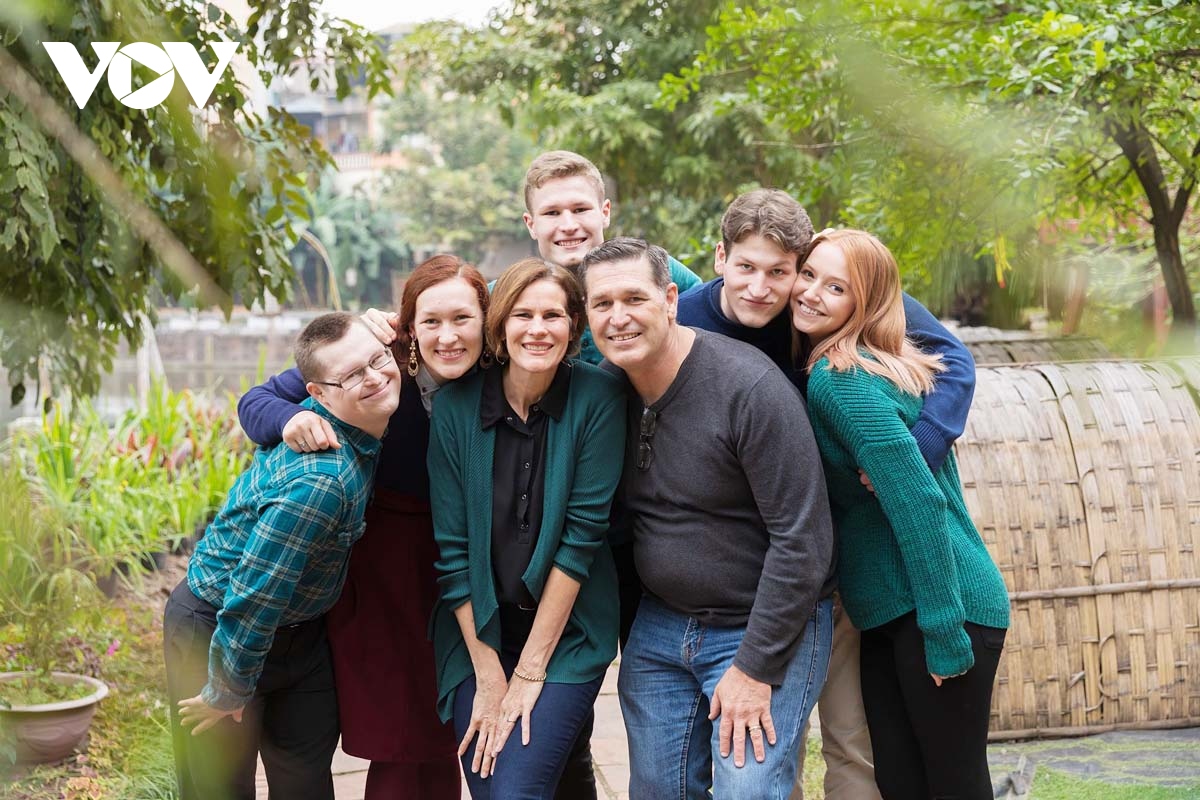 Michelle Beard has been living and working in Hanoi for 10 year. She originally fell in love with Vietnam during her first visit which led her to decide to stay.
Evan and inspiration for Imago Work
Michelle has four children, and unfortunately one of them, Evan, the second son, was born with Down syndrome in 1996. She recalled that her world collapsed when she heard about the news.
Overcoming a feeling of despair and depression, Michelle and her husband Michael Beard vowed to love Evan and try to bring him up like a normal child. The couple persistently sought all interventions they could in the hope that their son could develop like other normal kids.
Evan was particularly fond of physical training. He liked jogging, weight lifting and muscles training. He received great support from his devoted father who always trained with him.
Their efforts have paid off. Evan went to school, graduated from Shepherds College, and finally got a steady job.
Chossing to stay in Vietnam is a big decision the couple had reached after weighing up their options.
"We came to Vietnam because we were looking for a country in Asia where we could teach (my husband and I have been educators for over 30 years) and where our children could attend international schools," Michelle recalled. 
"We were looking to move to a country where there was a need for good educators, and when we visited Vietnam we fell in love with the people, the food and the different regions. Our children also felt very comfortable and safe here so living in Vietnam has been a good experience for our whole family."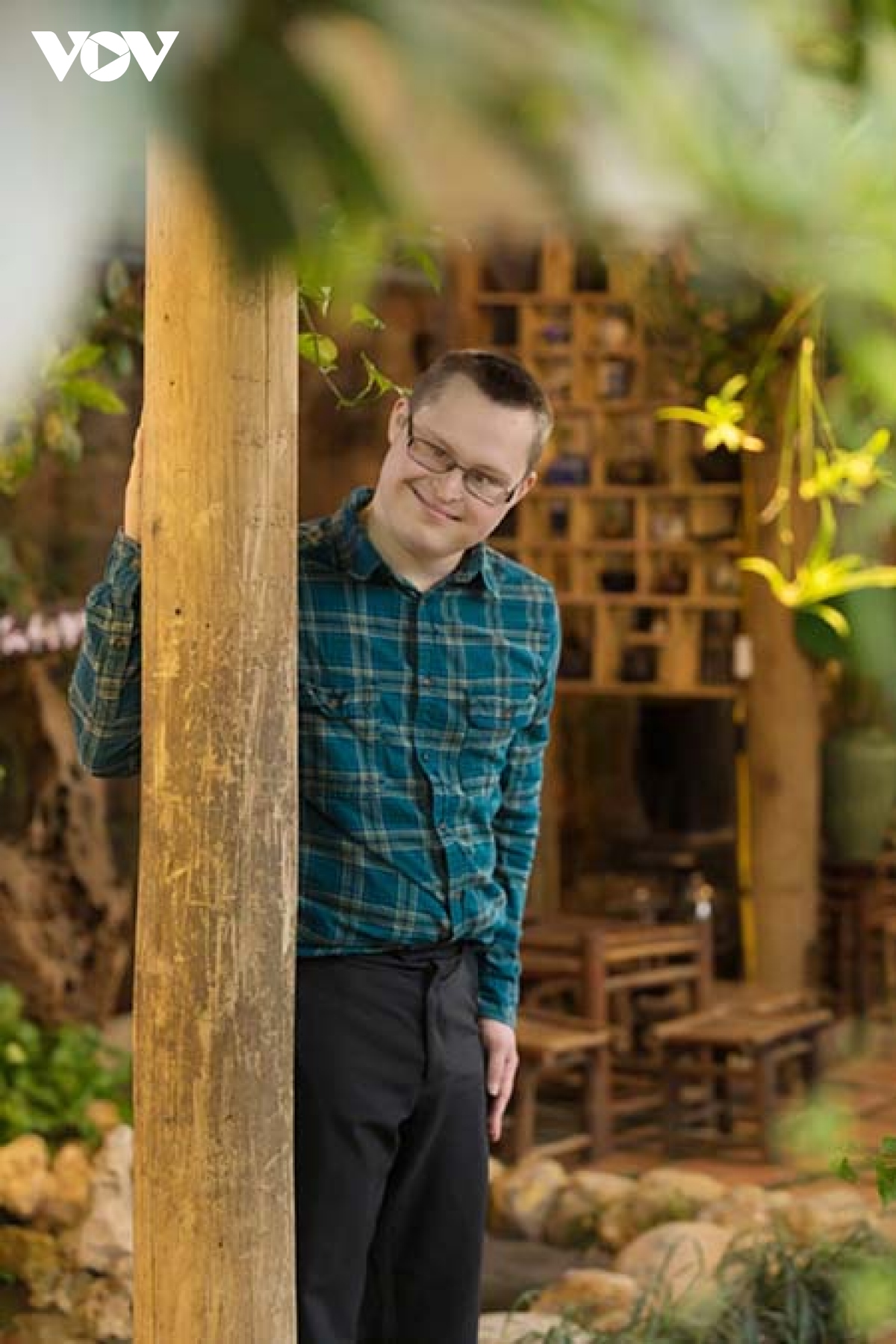 Evan lived with his parents in Vietnam for five years, then flew back to the US for another four years, and finally decided to return to Vietnam.
"He has many friends here in Vietnam, he is happy to be here," Michelle said, adding that she wanted to see how much Evan could develop his capabilities.
"We taught our children how to cook and present different foods and drinks. We also wanted Evan to participate in training other people with disabilities so that they could learn new skills. We tried to spend time listening to what he wanted to do, because there are so many things Evan wants to learn and do but we sometimes don't know ..."
Imago Work project
Having lived in Vietnam for several years and witnessed how people with disabilities are treated unequally, Michelle initiated Imago Work - a project designed to provide vocational training and job placement assistance for young individuals suffering from disabilities.
Explaining why the name Imago Work has been selected, she said Imago means "image" in Latin, it is derived from the phrase "Imago Dei", meaning "Image of God".
According to her, everyone, regardless of ability, ethnicity, sex or social status is born by the Creator. They are all equal, and people with disabilities are no exception. They are born with dignity and the ability to work purposefully to contribute to a better world.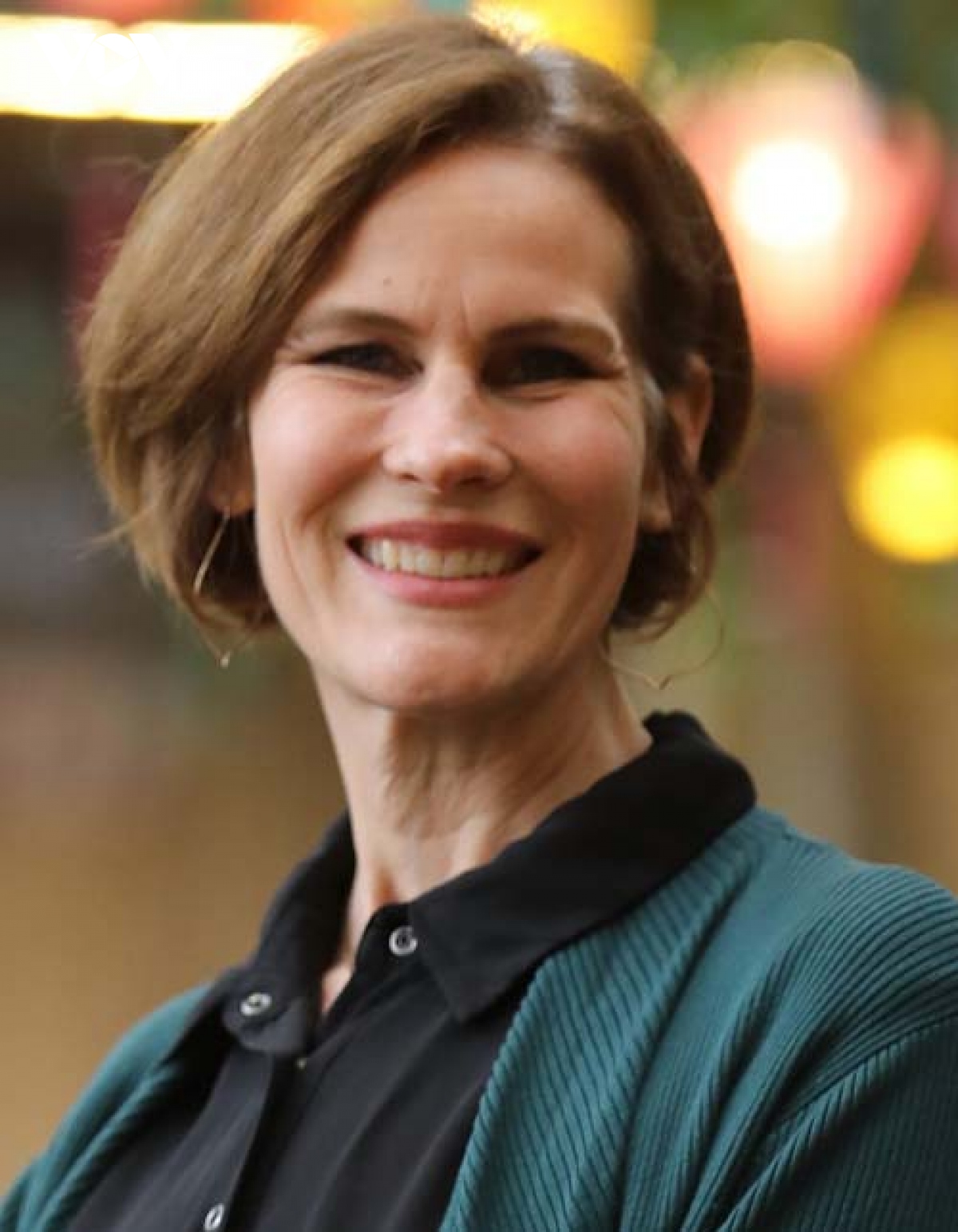 Imago Work offers a focused training scheme that provides support with physical, emotional, and life skills, in addition to vocational development.
Michelle co-operated alongside Jason Weimer, the founder of Simple Coffee that provides jobs for disabled people in Thailand. In 2015 she worked as an agent to supply coffee for Simple Coffee by connecting with local farms in Son La. In 2018 Michelle joined with other stakeholders to open a branch of Simple Coffee in Hanoi, maintaining the same criteria to empower people with disabilities to live and work independently.
Situated in a building on Dang Thai Mai street, Simple Coffee can be found on the first floor, while classes put on by Imago Work are held on the second floor.
Disabled students attending these classes are taught self-care skills, communication skills, and safety skills. They also learn how to clean the counters, wash cups, pack coffee bags, prepare drinks, and serve customers.
Through the project, Michelle hoped to inspire families with disabled children and push for changes with regard to the community's mindset to those with disabilities, therefore promoting greater integration.