Foreign nationals unite to help Vietnam in COVID-19 fight
Monday, 17:50, 17/08/2020
VOV.VN - A group of foreign citizens living and working in Vietnam have come together in an effort to contribute to the nation's fight against the novel coronavirus (COVID-19).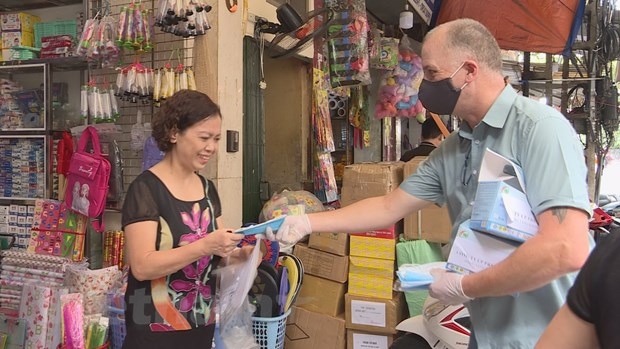 Efforts were started by Wayne Worrell, a 54-year-old British citizen, and his friends who decided to launch a campaign aimed at giving face masks to local people to help them protect their own health, as well as that of the wider community, amid the battle against the epidemic.
He recalled that when Hanoi detected its first COVID-19 case, he walked around the streets and realised that some people did not wear face masks. He thought that he needed to do something to raise everyone's awareness and prevent COVID-19 from spreading in the community.
The first day of the campaign saw Worrell and his friends travel  around the capital and present approximately 300 masks to hundreds of people, reminding them about the necessity of wearing masks when venturing outside.
In early August, Worrell called on all of his friends to take photos in which they were donning face masks in order to convey a message of the need to wear them and protect their health.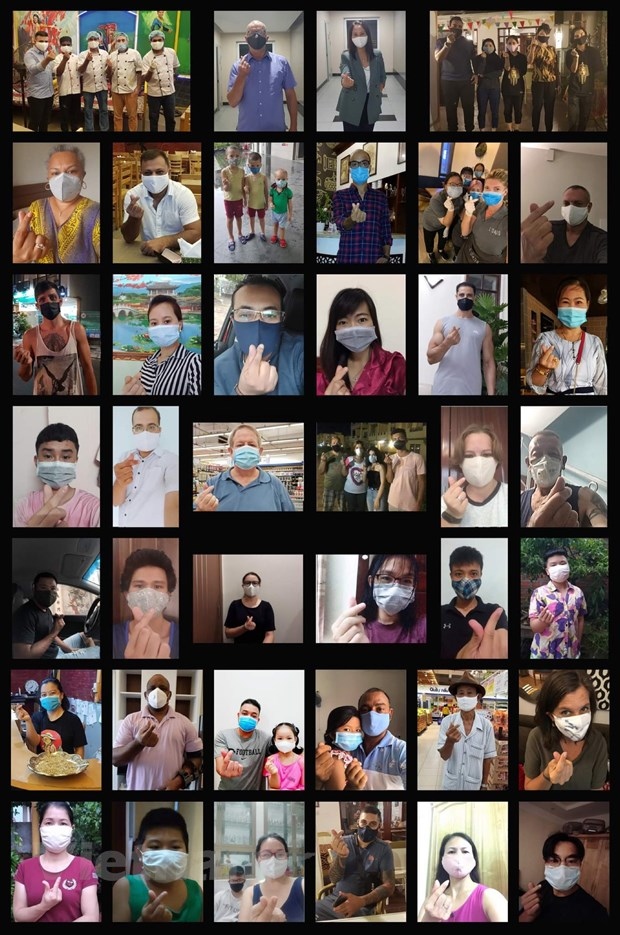 Worrell went on to describe that he and his friends will continue their campaign in the hope that all local people and foreign nationals living Vietnam will come together and join hands in the fight against the epidemic.
This comes after recent times has seen a number of campaigns launched to help poor people amid complicated developments relating to COVID-19.
Most notably, Hoang Tuan Anh, an entrepreneur from Ho Chi Minh City, invented a "rice ATM" to help those in difficult circumstances survive the pandemic. Following the success of the rice ATM, a device that earned international praise, he created a "face mask ATM" to serve local people.