Central Highland village prospers from community-based tourism
Sunday, 10:05, 03/10/2021
VOV.VN - 132 Ba Na ethnic families have turned Kon Trang Long Loi village in Kon Tum province into a community-based tourism village and a popular tourist destination.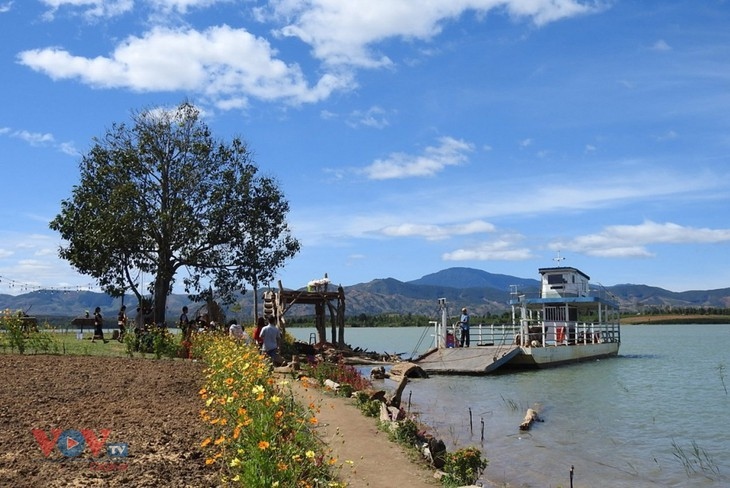 Tourism is helping locals generate higher incomes and preserve their traditional culture.
The legendary Po Ko river, which flows into a reservoir since the Plei Krong hydropower plant was built, creates a dreamy backdrop for Kon Trang Long Loi village.
The fresh air and the hospitality of the local people are attracting tourists to this lovely riverside village.
70-year-old Hoang Ngoc Danh said he was drawn by the nature, the people, and the blend of traditional and contemporary elements. 
"It now looks completely different from the way it looked in the past. The new tourism complex is splendid. The coffee orchards, the fields, the birds in the sky, and the mountains are all magnificent, and the people are really friendly. I feel great and young when I'm here," Danh said.  
Kon Trang Long Loi is the first community-based tourism village in Dak Ha district and just the third in Kon Tum province. 800 residents – 132 families – share the responsibility of raising their village to provincial standards. The young people take the lead in this effort.
Y Le, who works at a riverside flower garden, said villagers enjoy greater profits and lots of fun. 
"Community-based tourism offers us a stable livelihood. Local people, no matter their age or gender, are enthusiastic about receiving guests, catering to their needs, and sharing with them our festivals and rituals. 12 people currently work at this flower garden. Tourism services ease our economic burden," said Le.
Kon Trang Long Loi villagers treat their visitors to bamboo rice, homemade wine, grilled chicken, smoked pork, and gong performances. Rituals to pay tribute to the Water genie, celebrate a new house, or bless a baby are among the ceremonies staged in the village.
Nguyen Thi Tham, Chief of the Culture and Information Division of Dak Ha district, said, "To keep our community-based tourism model going, along with heritage promotion and poverty reduction, local authorities encourage the villagers to maintain a green, clean environment and upgrade their houses for homestay service. If we do it right, even the children can be part of community-based tourism."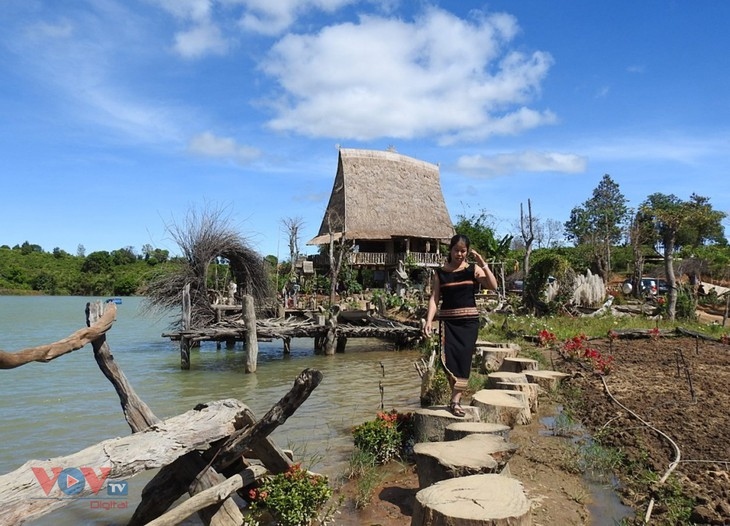 According to Nguyen Chi Anh, Chairman of the district People's Committee, investment has been channeled into upgrading transportation and traditional stilt houses until the end of next year. 
"We have devised a plan for Kon Trang Long Loi village to simultaneously improve daily life, farming, and tourism activities. Transportation and electricity are our top concerns. The plan includes teaching traditional handicrafts to local people," Anh said. 
Community-based tourism has proven to be a practical path for the village's development. The local authority and people plan to build six more traditional long houses, inaugurate five more homestays, and open more occupational training courses to eventually have 200 villagers earning their primary income from community-based tourism.