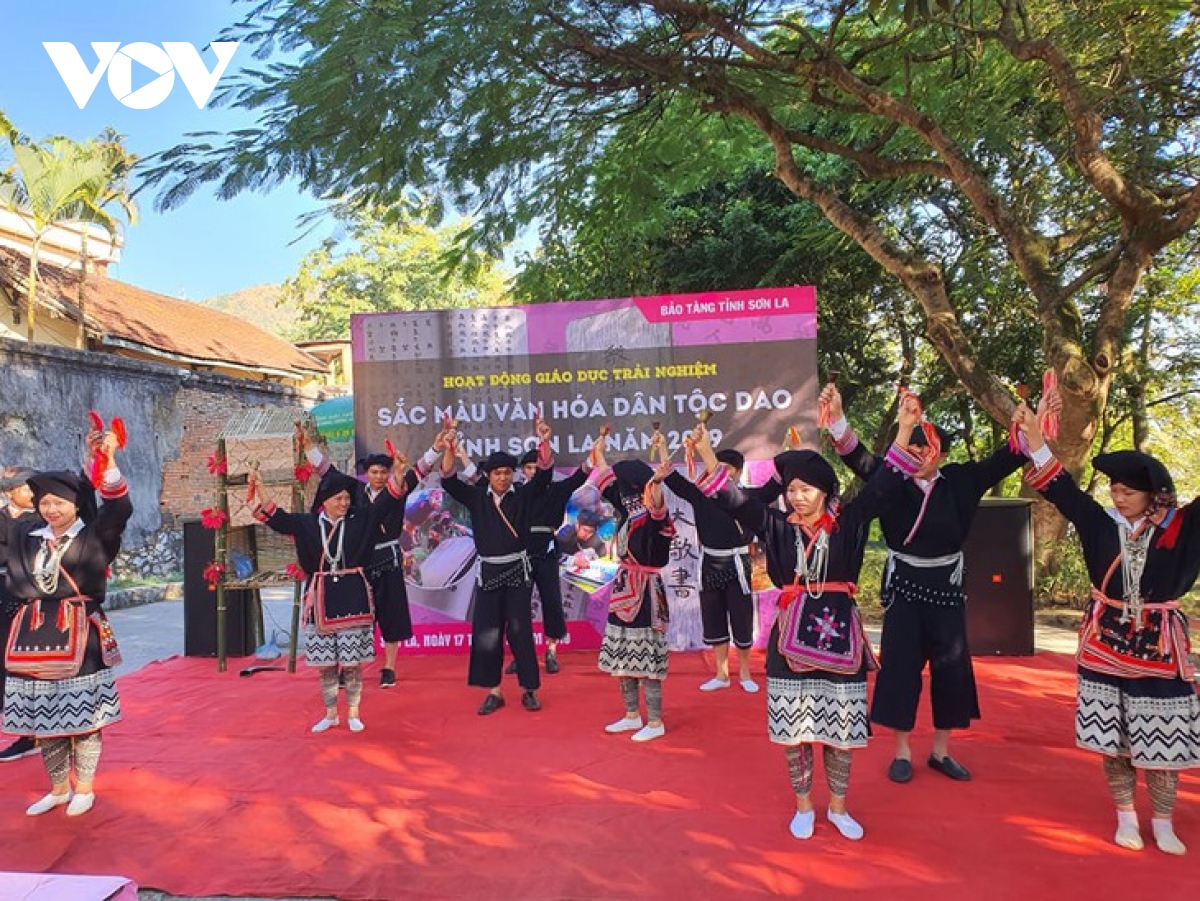 The bell dance is often performed in sacred events of the Dao ethnic community in Son La province, including the Cap sac or Coming-of-age ritual, and those praying for bumper harvests.
Most significantly, the bell dance is considered a ceremony to pay tribute to their ancestors. The dance is aimed at asking the ancestors to protect family members, blessing them with health and prosperity.
Ban Thi Vinh, a Dao ethnic woman of Suoi Lin village, says she has practiced the bell dance with her grandparents and parents since she was a child.
"The bell dance is a very unique part of the cultural identity of the Dao Tien ethnic group, which has been preserved for ages. I'm glad that this tradition has been well kept, and passed down from generation to generation," says Vinh. 
When dancing, performers hold a delicate bell in their hand to create a beat, while their feet sway with enticing moves. Small drums, Vietnam's two-chord fiddle, and a flute can also be played during the dance. A bell dance often involves a group of 8 male or female dancers, the more the funnier. They dance while singing old songs. The performances re-enact important life events, such as births and wedding days.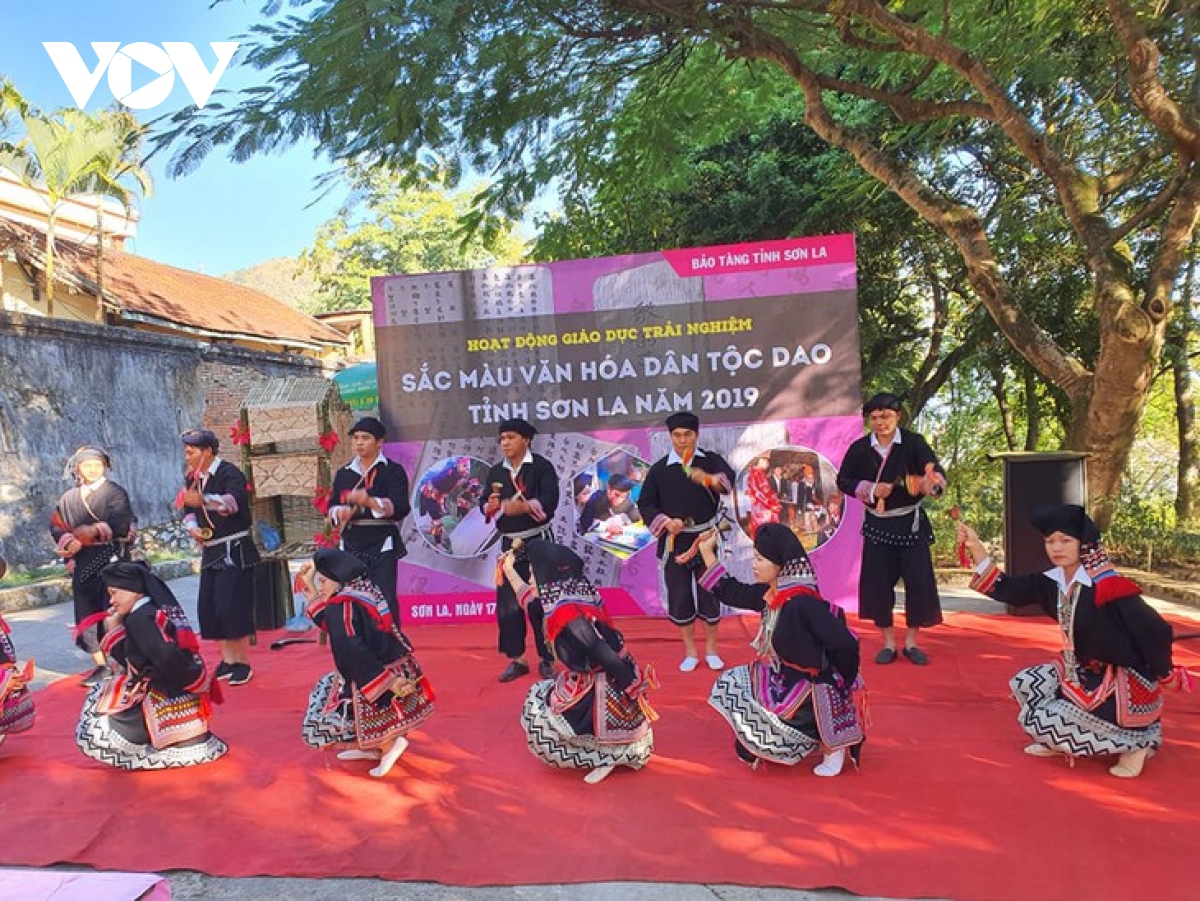 Ban Van Senh is among the first members of a bell dance group established by Dao ethnic people in Suoi Lin in 2017. He says the village has many art troupes with their own dancing teams of different ages, and his own team has 12 dancers, all of whom are women.
"I'm proud and honored to be in charge of the Suoi Lin bell dance group," confides Senh who now teaches bell dancing to younger Dao ethnic people. "I've tried to arrange my personal schedule to teach bell dancing to younger Thai ethnic people as much as I can. I've also asked my children and grandchildren to put in more efforts to help preserve and promote bell dancing." 
Bell dances of Dao Tien ethnic people are also performed at cultural festivals of Vietnam's ethnic groups at national and local levels.
Ban Van Toan, head of Suoi Lin's art troupe, tells VOV, "As I have mastered the dance, I find it amazing and very meaningful. It helps young people like us to learn more about our traditional culture. Plus, it promotes our love for our ethnic group's unique customs and traditions passed on by our ancestors."