As there is a long standing culinary art in the north which has won local and foreign fans alike, let's discover why these dishes are so interesting.
Special features of the northern cuisine
The Appraisal Council of WorldKings has stated that Vietnam is home to some of the best kinds of food, including Mắm (salted fish sauce), and dishes made from Mắm, with these typical flavours best named among the leading 100 dishes the world.
Many foreigners believe that the flavour is the main thing that makes Vietnamese cuisine so unique, especially in the northern region.
When complimented with fish sauce, the food becomes less spicy, fat, and sweet, compared to usual. It appears colourful as the dish uses different kinds of vegetables and some freshwater seafood, such as shrimp, crab, fish, and clams.
A tray made up for food for the Lunar New Year, known locally as Tet, in the northern region is often comprised of four bowls and four plates which represents four seasons and four directions.
A large tray can consist of six to eight dishes and six to eight bowls, with eight dishes symbolising prosperity and fortune.
These dishes are traditionally arranged in an eye-catching manner to represent the reunion which takes place in every Vietnamese family around the festive season.
In addition, popular dishes including Banh Com, green sticky rice cake, and jam tend to fascinate both locals and foreigners. Those foods are an unforgettable part of childhood memories for many people residing in the northern region.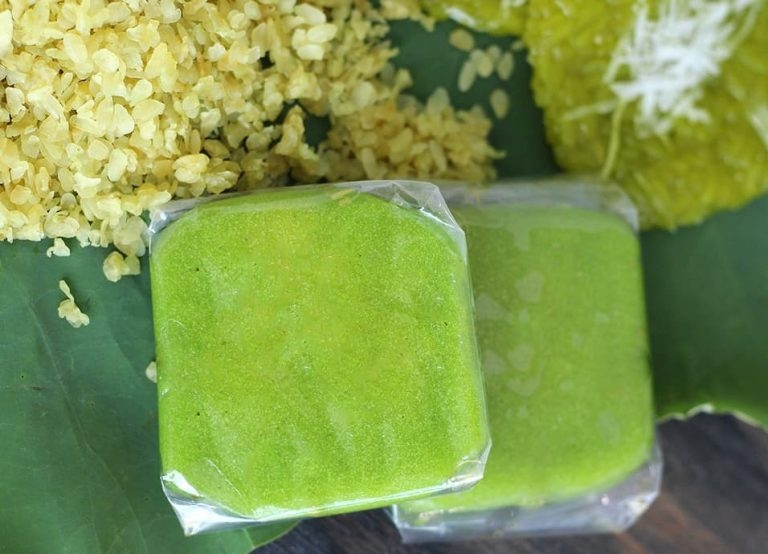 Dishes boost reputation of northern culinary art
Green bean cakes are made using simple ingredients, such as pure green bean flour and sugar. The shape of the cake remains very simple yet has a pure taste and aroma.
Those tasting the dish should wash it down with a sip of tea grown in the northern province of Thai Nguyen. The sweet taste of green bean cakes combined with the bitter taste of tea helps to give an impressive experience for diners. This unique taste often proves popular among many foodies.
Cha Muc, squid patties, from Ha Long in the northern province of Quang Ninh is a special gift for many domestic and foreign visitors, though producing the dish requires both skill and time.
Selected squid must be a large size and weigh between 1.5kg and two kg each. They are then pounded by hand before being frozen for two hours. 
This meticulous preparation makes Cha Muc Ha Long one of the most famous culinary specialties of Ha Long City in particular, along with Quang Ninh province in general.
Along with these dishes, the northern region is also home to plenty of other specialties. Indeed, making each dish requires both carefulness and meticulousness.
All types of food are valuable as they are passed down through generations, helping to create a unique, long-standing, and famous food culture that is the pride of not only of local people in the northern region, but also of Vietnamese people across the country.