Vietnam cautious about resuming international flights amid Omicron threats
Friday, 06:36, 03/12/2021
VOV.VN - The appearance of Omicron – a mutated variant of the SARS-CoV-2 virus – in many countries globally has forced Vietnam to thoroughly reconsider its plan to resume commercial international flights, said an official of the Ministry of Transport.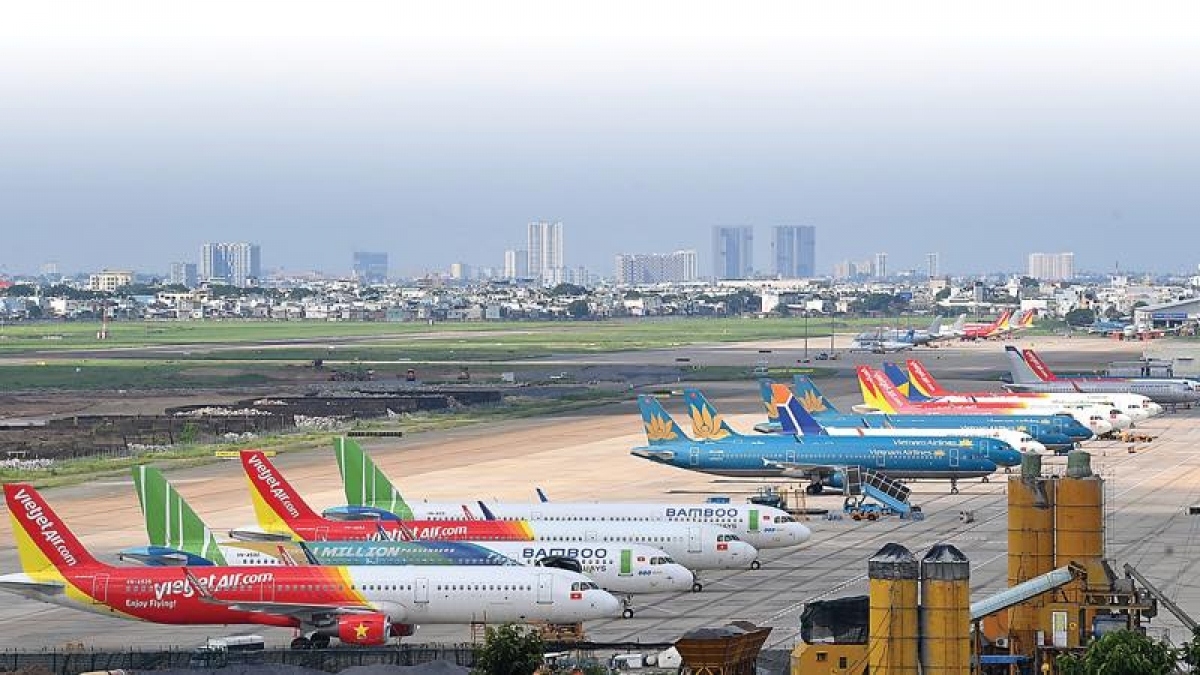 The Ministry of Transport in November submitted to the Prime Minister a three-phase plan to resume international commercial flights starting in early 2022. However, the global spread of Omicron has made countries, including Vietnam, more cautious about reopening their borders to air travel.
"With Omicron detected in many countries, we are reviewing and working with other countries on a plan to resume flights as soon as possible," said Nguyen Ngoc Dong, Deputy Minister of Transport at a Government press briefing on December 2.
Vietnam is set to resume flights to more than 10 countries worldwide, including Japan, the Republic of Korea, China, Australia, France and the United Kingdom, on a trial basis and to expand destinations later depending on COVID-19 control.  
"We are working alongside the Ministry of Foreign Affairs, Ministry of Public Security, Ministry of Health, and Ministry of Culture, Sports and Tourism to complete the plan and submit it to the Prime Minister," Dong said.
All countries want to reopen international flights to facilitate air travel and trade exchanges, stressed the official, adding this is the actual and objective demand of not only Vietnam but many other countries in the world.
According to the Deputy Minister of Transport, the resumption of international air routes must be dependent on the capacity to prevent COVID-19 and the vaccination coverage in countries, More importantly, he said the plan is realized only when it receives agreement from the countries concerned.
As of December 1, cases of the highly mutated Omicron COVID-19 variant have been detected in 23 counties and territories worldwide.