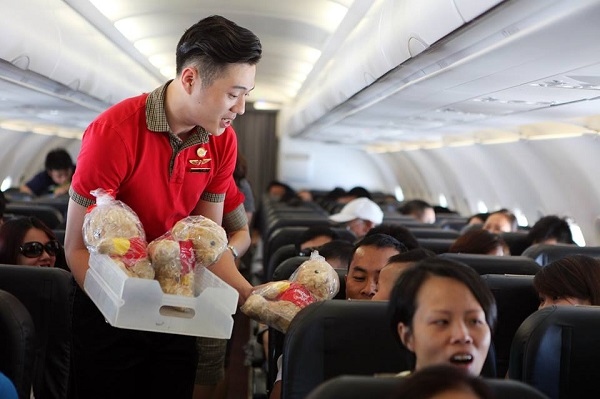 The plan will see VietJet Air operate the international air route between Ho Chi Minh City and Seoul with one flight on Wednesdays starting from September 30, while the return trip from Seoul to Ho Chi Minh City will take place on October 7.
VietJet Air is expected to add an additional flight to the Hanoi-Seoul-Ho Chi Minh City route on September 29.
This comes following the local airline launching the upgraded SkyBoss ticket class and new Deluxe ticket class throughout its entire network, therefore providing customers with numerous incentives, such as free flight insurance, an increased baggage allowance, and priority check-in.
Passengers can find details of the flight schedule regularly updated on the airline's official website at www.vietjetair.com, with all journeys complying with the highest safety standards set by competent authorities, the World Health Organization (WHO), as well as the International Air Transport Association (IATA).
Moreover, passengers who board these flights are required to present a negative COVID-19 certificate that was issued three days prior to departure, in addition to abiding by other requirements set by the RoK.