Russia-Ukraine conflict affects Vietnam tour plans
Monday, 12:12, 28/02/2022
VOV.VN - The Russian currency (RUB) has begun to depreciate over the Russia-Ukraine conflict, resulting in a string of cancellations by Russian tourists wishing to visit Vietnam and greatly impacting the plans of local travel agencies.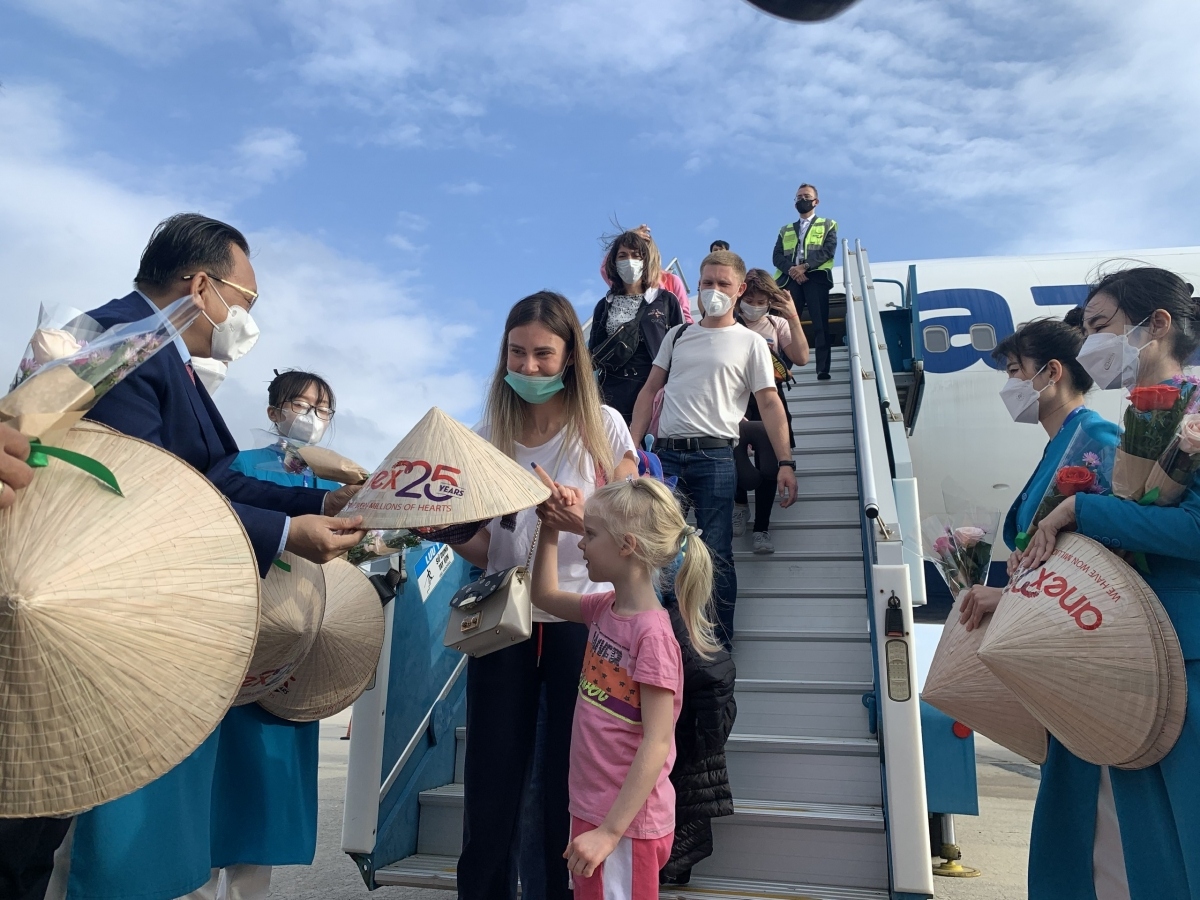 Bui Quoc Dai, deputy director of Anex Vietnam Travel and Trading Company Limited, told zingnews.vn that his firm is waiting for updated news on the tensions that have been growing between Russia and Ukraine over the past days.
Russia and other Eastern European countries have represented major markets for Vietnamese travel agencies for many years, and the eruption of armed conflicts between Russia and Ukraine has directly influenced whether or not the business is able to welcome international tourists in the near future, Dai noted.
Currently, the Russian ruble is down roughly 3.5% to RUB84.1 per US dollar, the lowest level since 2016, that has caused Russian citizens wishing to travel to immediately feel the pinch. Indeed, the depreciation of the Russian currency has prompted Russian holidaymakers to pay increasing travel expenses when going abroad, resulting in some cancellations of tours to Vietnam, he stressed.
Pegas Misr Vietnam Travel Company Limited said it has developed plans to bring foreign tourists to Vietnam after the government decided to reopen all borders to international tourism as of March 13. However, the growing tensions between Russia and Ukraine is casting a shadow over its plans, and Pegas Misr didn't know when it would be able to bring international tourists to Vietnam.
Similarly, some travel companies admitted that the ongoing tensions have impacted their plans to welcome not only Russian tourists, but also international tourists from other markets.
Surveys indicate that tourists in some markets remained hesitant to book tours at this time, with many only considering taking a vacation when the conflict ends.
Behind the Chinese and Korean markets, the Russian market in particular and the Eastern Europe in general are among the main markets which supply tourists to Nha Trang, Phu Quoc, Phan Thiet, and Da Nang.
Most notably, 2019 saw Khanh Hoa province welcome 463,000 Russian visitors, accounting for more than 70% of total Russian visitors to Vietnam.
When the country piloted a scheme to receive tourists with vaccine passports from mid-November, 2021, Khanh Hoa welcomed roughly 5,000 Russia tourists, making up 80% of total foreign visitors to the locality.